Taxi driver Noel De Freitas, who was charged earlier this year with causing the death of a pedestrian along Mandela Avenue, had the charge against him dismissed yesterday after a city magistrate upheld a no-case submission in his favour.
The charge against De Freitas had stated that he drove HC 4295 on January 24, at Mandela Avenue, in a manner dangerous to the public, thereby causing the death of Maurice Nurse.
It was the prosecution's case that De Freitas was driving at a fast rate, making his way east along the public road, when he collided with Nurse.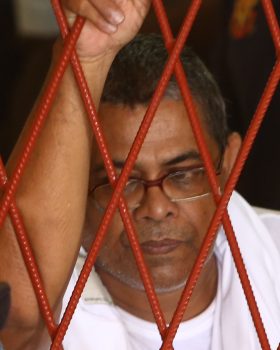 Handing down the decision yesterday, Chief Magistrate Ann McLennan, upheld the no-case submission made by the accused's attorney and told the court that the prosecution failed to prove its case.
The Chief Magistrate stated that the prosecution presented no eyewitness, there was no evidence of skid marks at the scene of the accident and that the court was unable to find any evidence of dangerous driving.
The court did consider the fact that an accident did take place, that Nurse died and that the defendant drove the vehicle. However, according to the magistrate, the prosecutor led no evidence in relation to how the accident occurred nor how the now deceased man got to the hospital.
As a result, while noting the circumstances in which Nurse lost his life were unfortunate, the magistrate informed De Freitas that a prima facie case was not established against him and dismissed the charge.
Around the Web