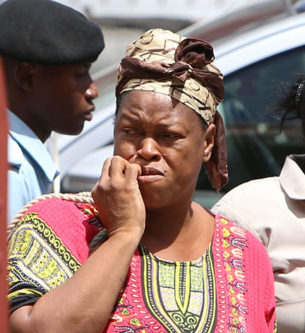 A city Magistrate yesterday dismissed charges of possession of ammunition and cannabis against a woman, who had been charged alongside her son, in May, after the prosecution failed to produce the file.
Gail Joe, and her son, Kevin Amos, were jointly charged with being in possession of a .32 round of ammunition and 3.5 grammes of cannabis, on May 16, at Lot 43 Norton Street.
Amos pleaded guilty to the offences on May 19 and was sentenced to two years, and fined $15,000 for the ammunition possession, and $3,000 on the narcotics charge.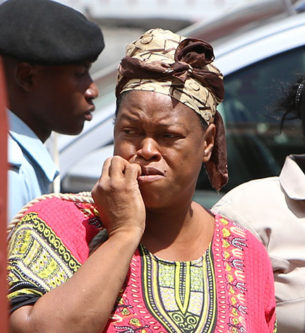 Joe, however, had denied the allegation, and had been granted $100,000 bail on the ammunition charge, and $40,000 on the narcotics charge.
Joe's son was also charged with having in his possession a .32 Taurus pistol and four matching rounds, without being the holder of a firearm licence, on May 16, at Georgetown.
Amos was also sentenced to two years in jail and fined $15,000 on the firearm possession. However, the sentences will run concurrently, and as such, Amos will only serve a two-year sentence.
Since being granted bail, Joe's matter, which was before Magistrate Leron Daly, was set to have statements served. This, however, was not done and the prosecutor was without the file yesterday.
Given this fact the magistrate dismissed the matter.
Attorney Stanley Moore represented the accused.
Around the Web