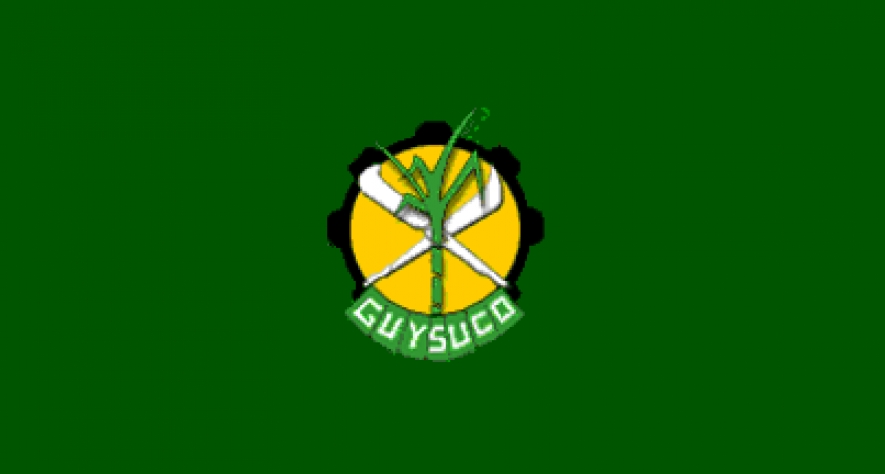 The Guyana Sugar Corporation [GuySuCo] has produced a total of 49,606 tonnes of sugar for the first crop in 2017, out of a production target 74,172 that it had set.
The corporation fell below its target with a difference of some 24,566 tonnes, another disastrous performance. Stabroek News has seen figures up to week-ending June 2 but it is not clear if the crop had ended at all of the estates up to that time. The target for the second crop is 124,844.
For the first crop in 2016, the corporation's actual production was 56,825 tonnes from a target of 80,270 tonnes. That amounted to 23,445 tonnes lower than the figure projected.
GuySuCo had said in a release that the shortfall in 2016 was due substantially to the El Nino weather conditions, which severely dried out the canes, drastically constrained cane growth and led to lower sugar content.
Following the closure of the Wales estate when the second crop ended in December last year, the remaining six estates continued the production of sugar. But at the end of this year, that would also change.
The target set for the four estates in Berbice was 53,800 tonnes but they produced a total of 36,479, a difference of 17,321.
Albion estate produced 18,325 tonnes from its target of 20,291 while Blairmont made 9,065 tonnes out of a projected 11,676.
Rose Hall estate produced 9,989 tonnes of sugar out of the target of 12,962 while the Skeldon estate ended the crop with 8,881.
In the case of the Demerara estates, the production figure at Enmore is 6,072 out of a target of 12,033 and Uitvlugt produced 7,045 compared to its target of 8,339.
Minister of Agriculture, Noel Holder had announced in the National Assembly on May 8 that the corporation will be left with three factories and five cultivating sites.
The three factories are Albion/Rose Hall, Blairmont and Uitvlugt/Wales. This formula sees the amalgamation of Albion and Rose Hall and Uitvlugt and Wales. Enmore would be closed at the end of the year.
The government had said that while it would be retaining sugar production as the core function of GuySuCo at three factories it would be divesting the remaining parts and would be inviting expressions of interest in this process.
Government had said that diversification ventures would be put in place but so far only the production of rice has started.
AquaSol also conducted a feasibility study for aquaculture and that project is expected to come on stream in another six months.
There has also been studies for aquaponics while other ventures include; orchard crop production, livestock rearing and cattle and dairy production.
Sugar production figures – week ending June 2, 2017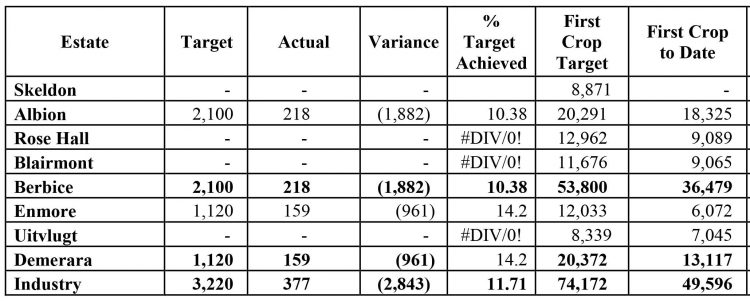 Around the Web