Minister of Public Security Khemraj Ramjattan  says that 13 prisoners who escaped from the Lusignan facility today did so by digging a tunnel into the backlands.
In a statement, he also said that the remainder of the high-risk prisoners who were being kept in a Lusignan pasture will be transferred today to the brick prison at the former Camp Street jail.
The full statement by the Minister follows: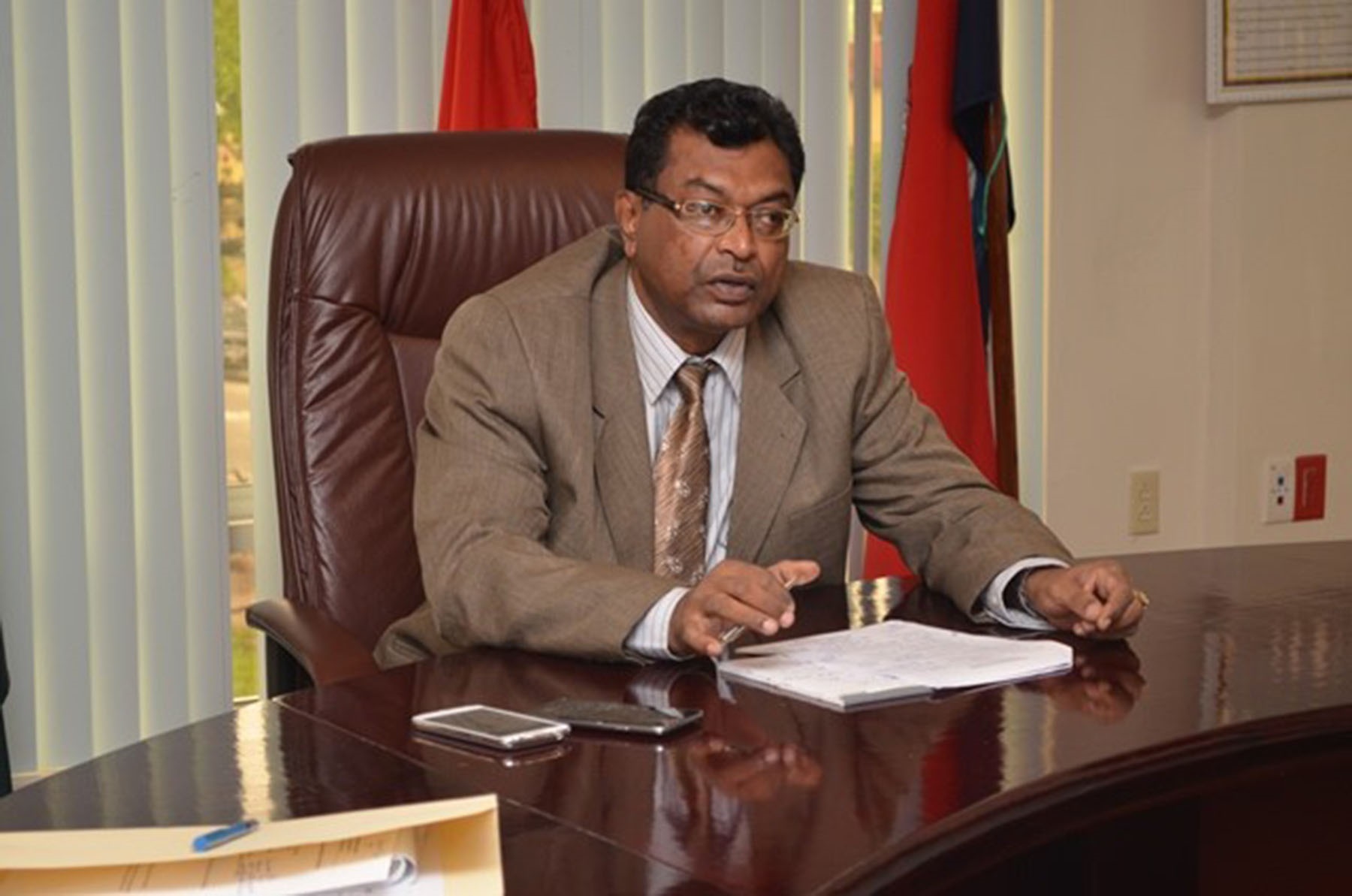 STATEMENT BY VICE PRESIDENT & MINISTER OF PUBLIC SECURITY
HON. KHEMRAJ RAMJATTAN 
Monday, July 24, 2017
Since the July 9th prison fire our country has been going through trying times. After another painful and unfortunate development at Lusignan last night, we have suffered another setback.
President David Granger this morning called a special emergency meeting of the National Security Committee at the Joint Service Operations Centre following the escape of thirteen prisoners from the original holding area at the Lusignan Prison. That meeting just concluded.
His Excellency was briefed by the Heads of Services that at about 7 hours today, during a routine count, it was determined that 13 prisoners were unaccounted for. Further checks revealed that a tunnel was dug and tracks were found leading towards the Lusignan Backlands.
The massive Joint Services Operations codenamed 'Clean Sweep' has been intensified to recapture these 13 fugitives plus the other four who escaped from the Camp Street Prison.
There are 17 fugitives at large and I ask for your full cooperation in their recapture. Wanted bulletins have been issued and the harbouring of these criminals is a serious offence and anyone found to be assisting them will be dealt with to the fullest extent of the law.
There will be increased joint services presence on the East Coast and East Bank Demerara corridors, inclusive of road blocks and security checks. This may result in some inconvenience to the public. We ask for your patience at this time.
There were 99 inmates in total, in the holding area. The remaining 86 will be transferred today, to the Brick Prison at Camp Street which has been sufficiently completed to securely hold these prisoners.
There will be increased security both at Lusignan and Camp St, inclusive of improvements of the security infrastructure, more perimeter patrols, surveillance lights and cameras and continued clearing of the surrounding areas. There will also be increased security checks on all prisoners throughout the day.
Once again we apologise to the public for the inconvenience which this massive joint services manhunt will result in.
The security services are utilizing every means and resource at their disposal to recapture the fugitives. This relentless pursuit and unrelenting effort will stop at nothing until every single one of these fugitives is recaptured.
I urge you again to report all relevant information to the police and this will be treated with the strictest confidentiality.
Thank you.
Around the Web