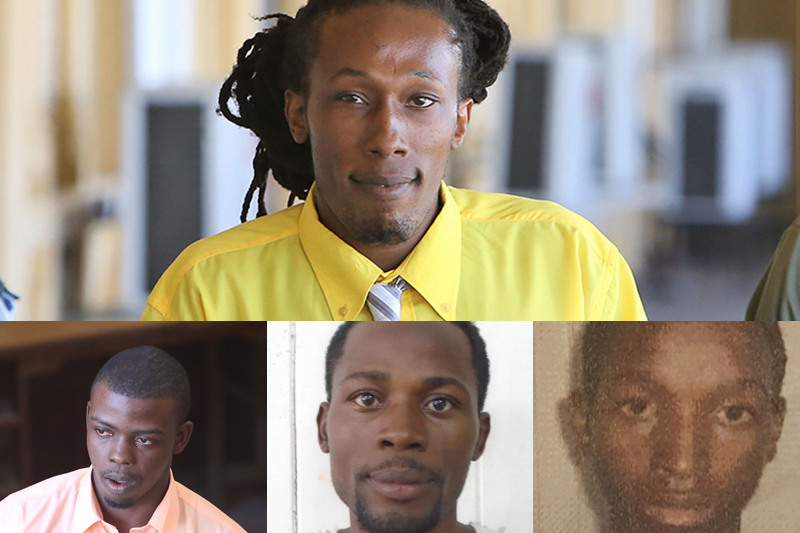 Fourteen days after a chilling breakout from the Camp Street jail which also saw its demolition by fire, four dangerous escapees remain on the run and the authorities appear clueless.
Bartica massacre convict Mark Royden Williams, Stafrei Alexander, Uree Varswyck and Cobena Stephens remain on the run. Alexander and Varswyck have several murder accusations against them.
Williams is believed to be the mastermind of the breakout and based on eyewitness accounts Varswyck also played a major role. That the authorities have not been able to recapture the quartet has left sections of the public in jitters. The ease with which the escapees were also able to exit the prison front gate without being intercepted has also raised concerns.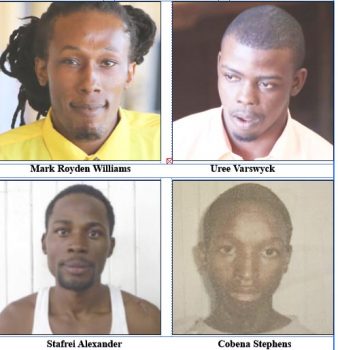 After the 2002 jailbreak,  five prison escapees embarked upon a bloody robbery and killing spree. Observers have suggested that those who fled on July 9th from Camp Street may have been more interested in their freedom rather than launching attacks. With a two-week head start and few confirmed sightings they could have been long gone.
The escape of the men and the destruction of the prison have been seen as a serious blow to the security credentials of the Granger administration.
Prison guard Odinga Wickham died after being shot multiple times. It is unclear whether the authorities have established who shot him and whether charges are to be brought.
The majority of the Camp Street prisoners have been relocated to other prisons and to an appendage of the Lusignan prison. Around 90 high-risk prisoners are still being accommodated at a pasture at Lusignan.
Around the Web