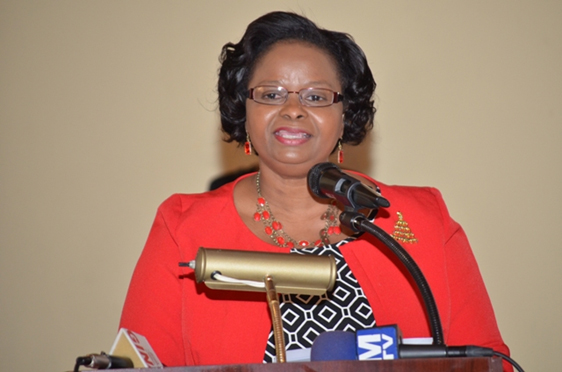 The National Assembly last night passed the landmark Tobacco Control Bill 2017 which will target smoking in indoor public places and ban advertising of tobacco products.
The bill was passed by a vote of 32 to one with 23 abstentions.
During the five hours of debate, which saw a total of 13 members argue the merits of the long-awaited legislation, the government side of the House was full of praise while the opposition argued that the bill managed at the same time to do too much and not enough.
Minister of Public Health, Volda Lawrence in whose name the bill was laid told the house that the passage of the bill was instrumental to the Guyana's quest to achieve the Sustainable Developmental Goal (SDG) three.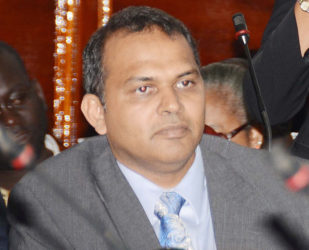 She noted that this goal which is to ensure healthy lives and promote wellbeing is a key priority of government while stressing that the legislation will assist the country in reducing by one third, premature mortality from non-communicable diseases by 2030 as well as fulfilling Guyana's obligations under the World Health Organization's  Framework Convention on Tobacco Control (WHO FCTC).
In her initial presentation Lawrence addressed several claims made about the legislation which she said were untrue.
According to Lawrence the claim that the bill prohibits a person previously employed within the tobacco industry from securing a job in the public health sector is a lie. The prohibition afforded by the regulation is that tobacco control policies must be protected from tobacco industry interference.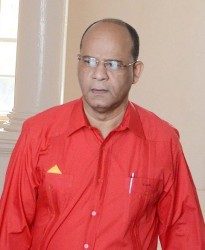 This is one of the five components of the bill with the others being protection from exposure to second hand smoke; a ban on tobacco advertising, promotion and sponsorship; packaging and labeling and the prevention of youth initiation to tobacco use.
The minister stressed that the intention of the legislation was not to punish smokers, to ban smoking or even the sale of tobacco except in certain places. The intention of the bill was to promote the public good by securing the health of those who may be exposed to second and third-hand smoke.
Lawrence in her presentation presented a myriad of data as to the dangers of smoking and painted a bleak picture of the tobacco industry, their intentions and methods.
She reminded that according to WHO statistics, more than one billion people smoke, 80% of whom live in low and middle-income countries.
Tobacco kills more than seven million people each year both though the result of direct tobacco use and exposure to second-hand smoke which contains more than 4,000 chemicals.
There is no safe level of exposure to second-hand tobacco smoke which not only causes  death, disease and disability but also impoverishment, Lawrence told the house.
"Tobacco users who become sick, disabled or die prematurely deprive their families of income, deplete the country of its labour force while increasing the cost of public health thereby affecting economic development," she stressed.
Though the opposition unanimously accepted that tobacco use was dangerous and that its control though the enactment would bring positive health effects they criticised the bill as a flawed piece of legislation.
Two opposition members of Parliament who were most detailed in their objections were Clement Rohee and Dr. Frank Anthony though it was ultimately Ganga Persaud who uttered the lone no when asked to vote on the bill.
According to Rohee, the bill is draconian in nature and infringes on an individual's right to choose what to do in his own home. The bill however does not prohibit smoking in private spaces such as a home.
"The state must be careful not to be too intrusive in the personal life of citizens," he intoned adding that the sanctioning responsibilities granted security forces under this bill would increase the workload of already overworked officers. He also questioned what powers would be vested in those prescribed officers who would be required to patrol public venues to find and sanctions those who may be smoking at social events.
However while Rohee felt the bill was asking too much of the people and security services, Anthony stressed that it failed to address several aspects of the convention which led to its creation.
He was particularly concerned about the lack of a "cessation plan" to offer support to those who wished to stop smoking
Referencing Articles 6-14 of the FCTC Anthony noted that price and tax measures as well as non-price measures to reduce demand have not been addressed.
Additives
Also missing was any regulation of the additives to tobacco products such as menthol as well as education, training and any evidence of a "cessation programme" to offer support to those who wished to stop smoking.
He questioned the structure of the commission which he accused of excluding necessary stakeholders and asked why the bill was so dominated by fines and sanctions.
In response Lawrence noted that a support programme is being developed and noted that the Ministry of Finance would be dealing with matters of taxation.
The Tobacco Control Bill 2017 bans smoking at all indoor workplaces, public transport and strictly regulates the sale of cigarettes while creating reporting requirements for manufacturers, wholesale distributors or importers. Further, penalties for various offences range as high as $9 million and a period of imprisonment while it will also see pictorial and health warnings having to be placed on at least 60% of the packaging on tobacco products.
According to the bill's explanatory memorandum, the purpose of the legislation is to fight the tobacco epidemic by implementing the evidence-based requirements of the World Health Organisation's Framework Convention on Tobacco Control which Guyana acceded to on 15 September, 2005.
Clause 4 of the Bill seeks to establish a National Tobacco Control Council to advise the Minister of Public Health on matters related to tobacco control. Clause 13 sets out the enforcement powers of authorised officers, who are authorised to    conduct inspections, investigations or enforcement activities under the Act. Among other things, authorised officers can enter any public place, workplace, or means of public transportation to conduct any inspection or investigation at any time during business or operating hours or any other reasonable or necessary time. They also have the power to seize and detain or order the storage of any tobacco product that they reasonably believe does not comply with the Act.
Persons would also be prohibited from smoking in any area within five metres from a window or doorway to any indoor public place or workplace; anywhere on the premises of and within five metres from the boundaries of any health care, educational and child care facilities; and in any waiting area or queue, including but not limited to public transport stops, bus stands and bus parks.
Smoking would also not be allowed at parks, playgrounds and amusement parks; a stadium, arena, or any kind of sports or performance space; any designated site of historic or national significance; a space for the service or consumption of food or drink; and any other outdoor space specified in regulations. Any person who smokes in a place where smoking is prohibited can be fined $10,000 for the first offence and $20,000 for the second offence.
Clause 17 seeks to set out the duties of the person responsible for public transport or place where smoking is prohibited to enforce the ban on smoking in public places while Clause 19 seeks to monitor compliance with the ban on tobacco advertising, promotion and sponsorship by placing a duty on the tobacco industry to report tobacco advertising, promotion and sponsorship activity.
The bill says that for the purpose of compliance monitoring under this part, manufacturers, wholesale distributors and importers shall provide to the minister in the time and manner prescribed by regulations, a report on any tobacco advertising, promotion and sponsorship or advertising, promotion and sponsorship of electronic nicotine delivery systems undertaken during the reporting period.
Around the Web