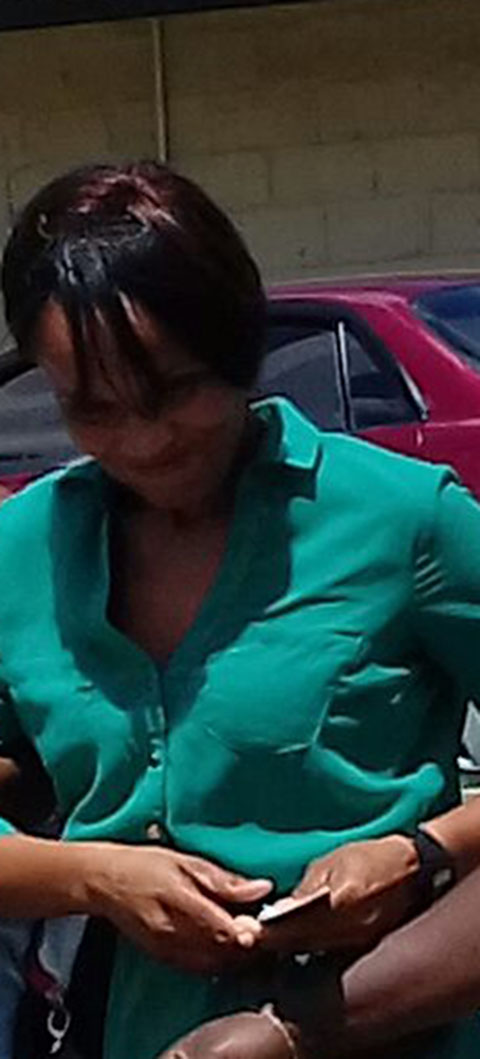 Ex-prison officer Joan Ann Erskine officially made the transition to the other side of the law this week when she was found guilty of trafficking cannabis at the New Amsterdam Prison.
Erskine, 35, was sentenced to 18 months in jail and fined $200,000 by Magistrate Alex Moore at the New Amsterdam Magistrate's Court. If she cannot afford to pay the fine, she will have to spend an additional six months in prison.
In October of last year, Erskine was caught with 298 grammes of cannabis at the New Amsterdam Prison. She was then charged with possession of the cannabis for trafficking.
Erskine, who was represented by attorney Tonia Clements, had pleaded not guilty to the charge.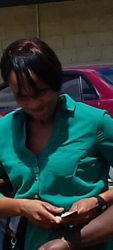 However, Police Prosecutor Godfrey Playter called four witnesses—two prison officers, a prisoner and a police rank—to make the case against her.
On the day in question, October 23, 2016, Erskine was observed acting in a suspicious manner. It was observed that she collected a black plastic bag from a car, which she placed into her bag.
Upon entering the prison, she placed the bag into a basket and claimed that it should be taken to a prisoner as she claimed it contained his medication and biscuits.
However, Prison Officer Dondell Crandon ordered that the bag be searched. The court was told that during the search, Erskine pleaded for the bag not to be searched. However, Chief Officer Colin John then intervened and found five parcels, wrapped with brown scotch tape, containing cannabis seeds, stems and leaves. Erskine was then placed in custody and subsequently charged.
Around the Web