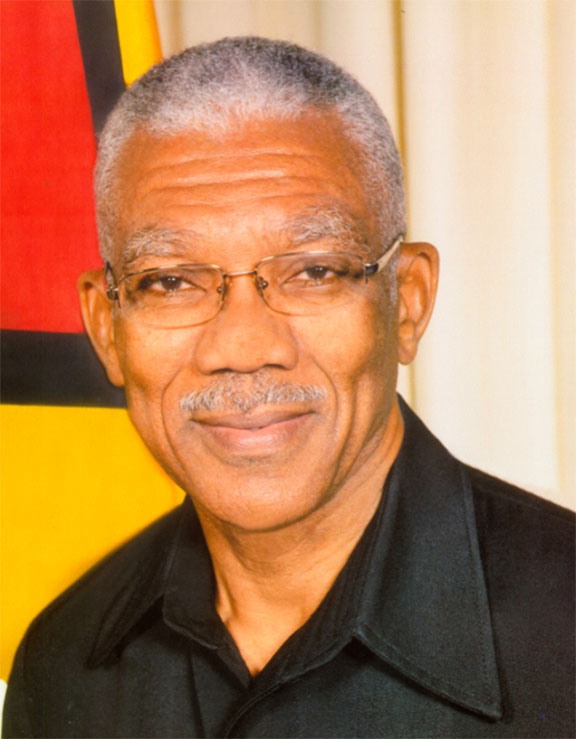 Opposition Leader Bharrat Jagdeo yesterday said he was almost done compiling a third slate of nominees for the post of Chairperson of the Guyana Elections Commission (Gecom), which he hopes to submit to President David Granger next week.
"…I have made substantial progress from the last time, so by next week," Jagdeo said during a press conference, while declining to openly state whether he had or was close to having six candidates.
The Constitution requires the Leader of the Opposition to submit a list of six names not unacceptable to the President for selection of the Chairperson.
Following Granger's rejection of his two previous submissions, Jagdeo had said two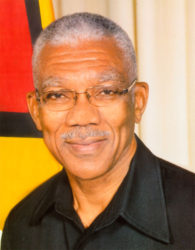 weeks ago that he had shortlisted 10 names.
Yesterday, he reiterated the difficulties he was having with persons accepting the potential nomination in light of the two previous lists having been rejected by Granger.
"Good solid professionals, people who don't want to be in the public and political domain, don't want their names to become political footballs. They are very reticent about having their names go up and [then] people are told that they don't meet standards of impartiality or independence or they don't have the skills to manage what is essentially a technical job not a political job," he stressed.
Jagdeo's first nominees were Major General (ret'd) Norman McLean, attorney and accountant Christopher Ram, business executive Ramesh Dookhoo, governance and conflict resolution specialist Lawrence Lachmansingh, Indian rights activist Ryhaan Shah and historian Dr James Rose.
He subsequently nominated former Appellate Judge B S Roy, former High Court Justice William Ramlal, former magistrate and now practising attorney Oneidge Walrond-Allicock, attorney Kashir Khan, attorney Nadia Sagar and former Guyana Defence Force Captain and businessman Gerald Gouveia for the post. They were also subsequently rejected.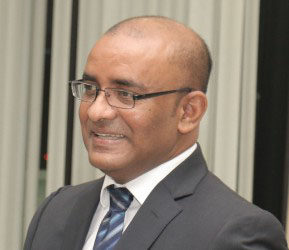 The President has been emphasising that the ideal candidate should be a judge or someone eligible to be a judge.
Article 161(2) of the Constitution, which provides for the appointment of the Gecom Chairperson, states: "Subject to the provisions of paragraph (4), the Chairman of the Elections Commission shall be a person who holds or who has held office as a judge of a court having unlimited jurisdiction in civil and criminal matters in some part of the Commonwealth or a court having jurisdiction in appeals from any such court or who is qualified to be appointed as any such judge, or any other fit and proper person, to be appointed by the President from a list of six persons, not unacceptable to the President, submitted by the Leader of the Opposition after meaningful consultation with the non-governmental political parties represented in the National Assembly."
Acting Chief Justice Roxane George, in a recent ruling on an application made by businessman Marcel Gaskin for declaratory orders on the meaning of Article 161(2), found, among other things, that the appointee did not have to be a judge, former judge or someone eligible to be a judge. Gaskin's application was made following the rejection of the first list.
The written version of the ruling is still unavailable and based on what Stabroek News was told, it is still being prepared. The exact date of its release is unknown.
Justice George also found that nominees falling into those categories and those who are "fit and proper" are equally qualified to hold the post of Gecom Chair. She also stated that while there was no requirement for the persons nominated to have judge-like qualities, they should have integrity, honesty and impartiality, which are all akin to the qualities that a judge should possess. Justice George also said that the President should give an explanation for the rejection of any candidate.
When asked if he planned to await the written ruling before he moved ahead with the submission of the third list, Jagdeo pointed out that he had given a commitment to the President and will honour it.
"I am still waiting on the written judgement to be given. That will determine the course of action but I had committed to submitting a third list publicly and with the President and I believe that I should continue with that process. Clearly, we will have to discuss, at some point in time, the profound nature of the ruling but I am hoping that from this third list someone would be choosen and then it would become a moot issue," he said.
Asked what happens if no one if chosen, he reminded that he and Granger had identified a process that should have started already. He was referring to the high-level team which was to be assembled "representing the President and the Leader of the Opposition which will begin to work immediately on exploring modalities to bring a resolution to this matter in the event that the list [the third one] is rejected."
Jagdeo told reporters that there has been no attempt on the part of the government to trigger that process. "The work was supposed to be done simultaneously on discussing ways forward should the current set of names not meet the favour of the President," he said.
Around the Web