The Central Housing and Planning Authority (CH&PA) will this week begin works to construct 40 duplexes at Perseverance, East Bank Demerara.
Ahead of the start of the works, the CH&PA engaged 40 pre-qualified contractors last Thursday.
In a statement issued after the meeting, the CH&PA said officials from the Guyana Forestry Commission (GFC) and the Guyana Revenue Authority (GRA) also attended the meeting.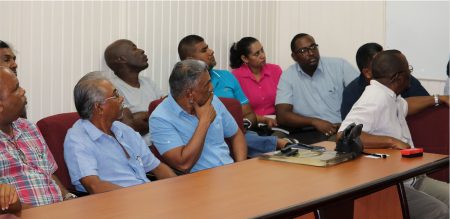 It noted that contractors received information pertaining to the specifications of lesser used wood species, such as Tatabu, Shibadan, Manni, Determa, and Tauroniro, which are to be used in the design of the houses. The GRA, it added, provided contractors with details on zero-rated and exempted items in the construction industry as well as the service tax to be charged on the finished products.
The statement said the contractors raised concerns about the quality of lumber sold by local saw-millers and Junior Communities Minister Valerie Patterson, who has responsibility for housing, gave an undertaking to the contractors to meet with saw-millers to ensure that quality materials are supplied.
The forty duplexes are expected to be completed before the end of this year. The first phase of the development is scheduled to commence on Saturday.
In May, the CH&PA had hosted a housing exposition at Perseverance to highlight different housing solutions being offered by the sub-agency along with local private contractors.
Among its exhibits were modern-styled duplexes, which were available in wood and concrete, in ground and elevated designs. The CH&PA had promised to continue building more duplexes after the expo in Perseverance and in other regions later in the year.
Around the Web