President's College student Akeem Mangar, of Number Nine Village, West Coast Berbice, drowned on Saturday, while on a fishing trip with cousins.
Commander of B Division Paul Williams related yesterday afternoon that there is no evidence to suggest foul play.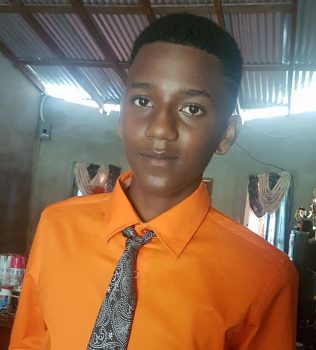 Mangar was presumed drowned when he went under water around 2:30 pm on Saturday afternoon as he attempted to swim across the village's main canal, in a bid to get to the foreshore, where the intention was to catch crabs with his cousins.
His body was not found until around 9:30 yesterday morning.
His mother, Jenella Semple, said that the 14-year-old was not that good a swimmer, but could not speculate at the time whether it was that, or otherwise, that led to Mangar encountering difficulty and ultimately losing his life.
The only child to Semple and his father Parbatan Mangar, Akeem was described by his mother as being an obedient, kind, hard-working, and friendly child.
Around the Web