Relatives of Francis Persaud, who was fatally struck down on the Craig Public Road, East Bank Demerara (EBD) on Sunday night, are calling for police to conduct a thorough investigation into the matter.
Persaud, 61, a victim of a hit and run incident, was struck down by motorcycle CH 5332 on the public road as he was crossing from the eastern side at around 6.15 pm.
Police, in a statement late Sunday night, said they had arrested the suspected rider, a 26-year-old Dowding Street, Kitty resident along with his motorcycle on the Covent Garden Public Road, EBD. Based on the statement, he was picked up approximately an hour after the accident.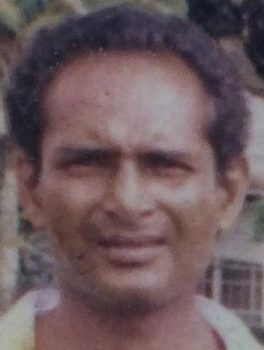 Investigations, the police said, revealed that the victim was crossing the road when he was struck down by a motorcycle; the rider rode away.
The man's brother Rudolph Trotman told Stabroek News that he was informed of the incident by a nephew who was passing at the time. "My nephew was coming from work and he saw the accident and recognized his uncle lying on the road and he called me," Trotman said. He added after receiving the news he immediately went to the scene and saw his brother in an unconscious state. He explained that after the police arrived and marked the scene his brother was taken to the Diamond Diagnostic Centre where he was pronounced dead on arrival.
Trotman said that as a result of the speed with which the motorcycle was travelling his brother landed approximately six feet away from the point of impact.
This newspaper learnt that the motorcyclist was overtaking a car when he collided with Persaud.
The grieving brother explained that the rider of the motorcycle fell after he collided with Persaud, but got up and later picked up his motorcycle and fled the scene. "… Somebody see he get away and went behind him and collected his bike number and gave it to the police and they tracked him down…," Trotman said.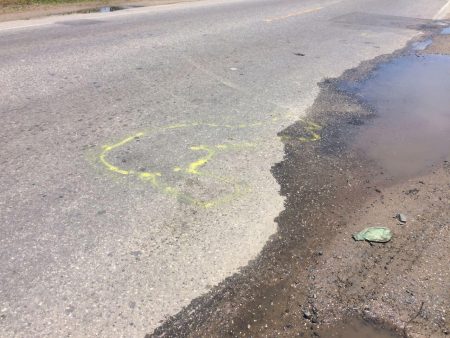 Police said the suspect was found with minor injuries about his body, consistent with that of a vehicular accident.
Meanwhile, Trotman said the rider's helmet was found in close proximity of the scene and other belongings including his slippers and a vest were left behind.
A breathalyzer test was administered by the police found the alleged rider be slightly below the legal limit.
Persaud's relatives said that while they were at the station they heard the alleged cyclist pleading his innocence and as such they are calling for the police to conduct a thorough investigation.
The body is currently at the Lyken's Funeral Parlour awaiting a postmortem examination which is scheduled for Wednesday.
Persaud is survived by his three daughters and one son.
Around the Web