Wayne Griffith, one of the three men charged with the Ramada Princess Casino robbery, was last week brought before a city court to answer another robbery charge.
Griffith stood in the courtroom of Magistrate Leron Daly, who read a charge which stated that on July 25, in the company of another at Stabroek, he robbed Rezal Khan of a 23-pennyweight gold band, valued at $230,000, and a 10-pennyweight gold chain, valued at $120,000.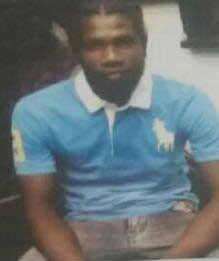 Griffith, of 105 Bagotville, West Bank Demarara, denied the charge when it was read to him.
There were no details presented to the court in relation to the charge.
Subsequently, Magistrate Daly told the defendant that because he has a very serious matter before the court and had been granted bail, bail would be refused for the new charge.
The prosecutor then indicated to the court that the file in relation to the case is incomplete.
Griffith is expected to make his next court appearance on August 11.
Last year, Griffith and two others, Junior Stewart and Andrew Blackman, were charged with robbing cashiers of $8,951,000, which was the property of the Princess casino on April 29, 2016, at Providence, East Bank Demerara.
Around the Web