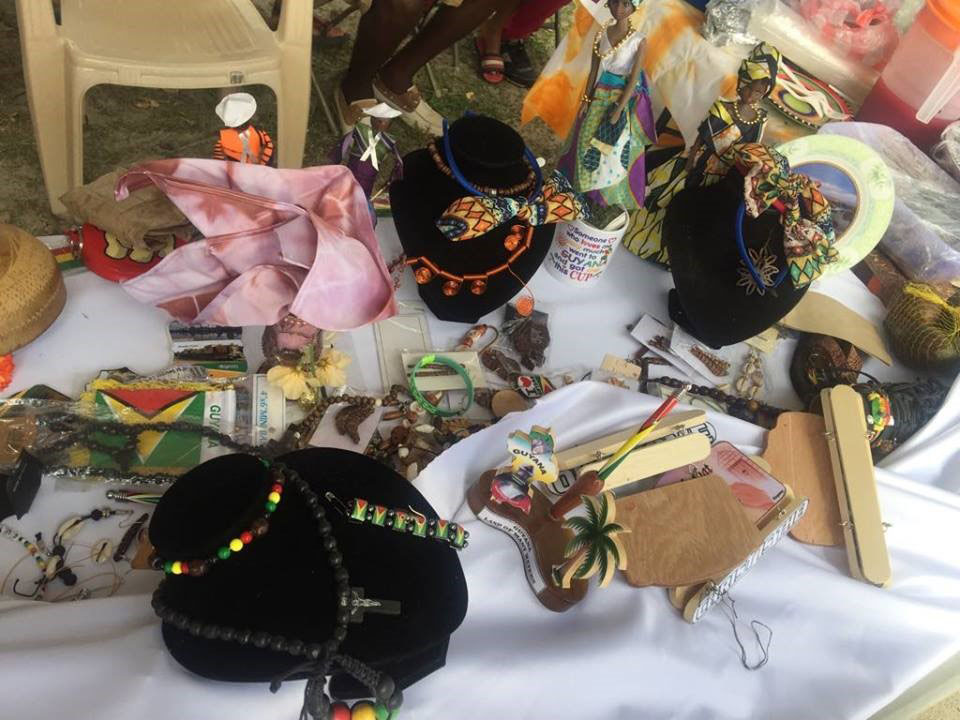 Lindeners yesterday enjoyed their very own Emancipation Day celebrations, which were organised by Region Ten APNU+AFC Member of Parliament Jermaine Figueira and other community members.
Figueira told Stabroek News via telephone that he and other community leaders opted to organise emancipation activities for the area so that Lindeners would be able to celebrate right in their area, rather than having to travel to Georgetown, where the Emancipation Festival is hosted annually.
He added that though they were unable to spend sufficient time advertising the event, the support given by the people of the town was much appreciated.
As a part of the celebrations, villagers were able to partake in a cook-up competition, play games such as Sal Out and also purchase craft products that were on sale.
The craft exhibition, according to Figueira, came about as a result of a workshop that was held three weeks ago that saw persons from various communities learning tie-dying and fabric painting, among other skills. The workshop was also used as a way to equip participants with a skill, since jobs are limited in the area.
Figueira said that with the response to the workshop by citizens and their displays at the Emancipation celebrations, more persons have expressed an interest in participating in the programme.
It is Figueira's hope that their Emancipation celebrations next year will be much bigger.
Around the Web