President David Granger yesterday joined with residents of East Berbice-Corentyne (Region Six) for an Emancipation Day Cultural Reception where he spoke of the strong agricultural background of freed Africans.
According to a release from the Ministry of the Presidency, he said that this provided them with the means to purchase their own lands and spark the beginning of the village movement in Guyana. He stated that villages such as Gibraltar, Leeds, Fyrish and Union produced and exported agricultural produce to other countries in the region such as Trinidad and Tobago and Barbados. The event was staged at the Gibraltar-Courtland Primary School.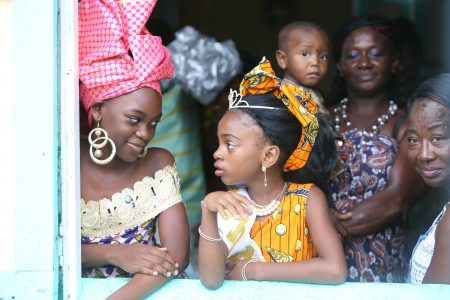 The President told the gathering, "Over the years, your fore parents were able to produce ground provision, fruits and coconuts and they made these villages into the food bowl of the Corentyne. In fact, when the Black Bush Polder was opened they were able to get planting materials from Gibraltar and Leeds…These villages were purpose-built…There was an aim to create a settled peasantry."
Granger said the fact that in the decade after Emancipation, freed Africans were able to buy 15,000 acres of land in cash, attest to their visionary thinking. "This was an economic miracle…In the whole western hemisphere there was no movement like the Village Movement of British Guiana at the time in which thousands of people were able to move off of the plantations…We today are the beneficiaries of the miraculous Village Movement. What a people our forefathers were! They gave us the greatest legacy of all, land to build churches, homes, schools and farms," he said.
Granger called on Guyanese to use this legacy of liberty and land, which they have inherited to improve their lives so that their children's future will be secured.
After the formal ceremony, President Granger presented cheques totalling $1M each to seven communities to develop their sport grounds. The Communities include: Liverpool, Union, Rose Hall, Scottsburg, Gibraltar-Fyrish, New Amsterdam and Kildonan.
Around the Web