The annual Republic Bank Pan Minors Music Literacy Programme 2017 saw 83 youths from Regions 3, 4 and 5 developing their skills in the steel pan art form a release from the bank said yesterday.
The programme started on July 10, 2017 and ended on July 27, 2017.  It comprised four camps.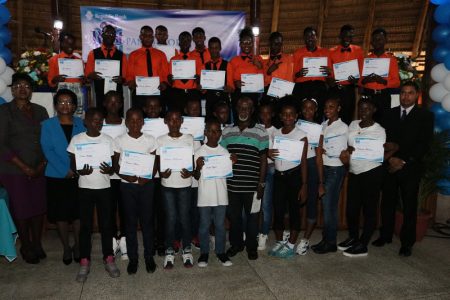 The release said that three camps focused on developing the skills of players from school bands formed during the last twelve months and students of schools that are scheduled to receive instruments during the latter half of this year.
The participants of the fourth camp were chosen based on their demonstrated musical abilities and interest in arranging for the band.
They received specialized training in the relevant areas. T
he release said that two other camps will be held at the Bladen Hall Secondary and in Bartica when school reopens in September 2017.
A Graduation Ceremony was held on  July 28 at the Umana Yana, Kingston, Georgetown where all participants received their certificates and provided entertainment.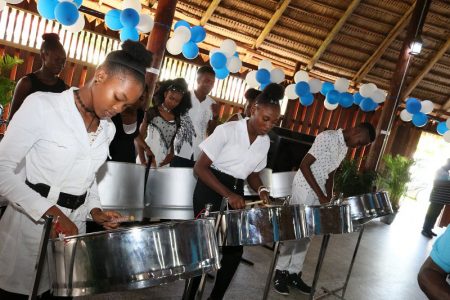 The release added that the initiative, a collaboration between Republic Bank and the Department of Culture, Youth and Sport was first introduced to Guyana in 2010 as part of the Bank's 'Power to Make a Difference' initiative.
Around the Web