The board of the National Insurance Scheme (NIS) held its 500th meeting on July 24th.
A message on the occasion from its Chairman, Dr Surendra Persaud said that he wished to reassure all Guyanese that the board will continue to do everything in its power to ensure the sustainability and financial viability of the Scheme.
Therefore, Dr Persaud said that the board will continues to push for the necessary changes including in the laws for modern amenities that will aid the NIS in meeting its mandate.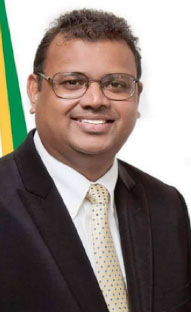 The Chairman said that the increasing demand for benefits and the daily financial challenges to satisfy these are the board's greatest tests. He noted however that these are not unique to NIS Guyana.
The meeting was held at the Patrick Martinborough Multi Purpose Complex.
In the last few years, the NIS had begun to see end of year deficits.  It received a boost in September 2016 when the Government formalised a deal through which the Scheme will recover $5.6B which it had lost in 2009 through reckless investing by the now defunct CLICO (Guyana) .
This agreement signed by Finance Minister Winston Jordan will see the scheme recovering the sum over a 20-year period. It is in keeping with Parliamentary Resolution 82 of 2009, which had called on the then PPP/C government to take "all possible actions to secure the investments made in CLICO (Guyana) by the NIS on behalf of contributors and beneficiaries of the Scheme to prevent any consequential loss in benefits to them."
Around the Web