Former public service minister Dr Jennifer Westford and the ministry's former chief personnel officer Margaret Cummings have been granted a stay of the proceedings against them in the magistrate's court for allegedly attempting to steal state vehicles.
The stay was granted last Wednesday by Justice of Appeal Dawn Gregory, who ordered that the trial be halted until the hearing and determination of an appeal, which the women have also filed before the court.
The trial of Westford and Cummings had commenced on May 15 of this year before city magistrate Fabayo Azore.  
Before the start of the trial, however, the defendants had moved to have the High Court hear their case instead of the lower court. On October 12, 2016, then acting Chief Justice Yonette Cummings-Edwards had, however, rejected their application.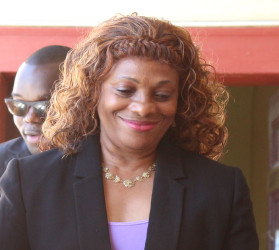 Through their attorneys, Westford and Cummings in November, 2016, appealed Justice Cummings-Edwards' decision.
At a hearing in early April this year, defence attorney Dexter Todd had told the magistrate that he had already applied to the Court of Appeal seeking a stay of the decision made by the High Court.
Magistrate Azore had, however, indicated that she would nonetheless have been proceeding with the trial and did so on May 15.
In their November 16, 2016 notice of appeal, Westford and Cummings asked for Justice Cummings-Edwards' decision to be overturned. A date for this substantive appeal to be heard is yet to be fixed by the Court of Appeal.
In addition to being granted a stay of their proceedings in the magistrate's court, the women were also granted a stay of the proceedings directed by the Director of Public Prosecutions (DPP) and the Commissioner of Police, from prosecuting them. They were, however, denied an application for a stay of Justice Cummings-Edwards' decision of remitting their case for hearing to the magistrates' court.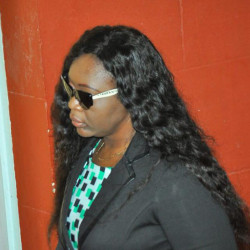 The charges against Westford allege that between July 17, 2014 and June 23, 2015, while being employed as a public servant by the Government of Guyana, she attempted to transfer several government-owned vehicles to herself and others. These persons include her husband, Gary Beaton, as well as Wayne Walker and Delroy Lewis.
Cummings, meanwhile, was charged with forging several receipts to show that the vehicles were purchased by Beaton, Walker, Lewis and Westford.
The women have denied the charges levelled against them.
The duo is being represented by Todd, in association with defence attorneys Bettina McKay-Glasford and Senior Counsels Rex McKay and Neil Boston.
Around the Web