A suspected illegal airstrip was discovered yesterday morning in Region Nine by a Guyana Defence Force (GDF) patrol, which also uncovered aviation fuel, tools and other items in the environs.
Up to press time, there were no reports of any arrests or anyone being identified as associated with the airstrip.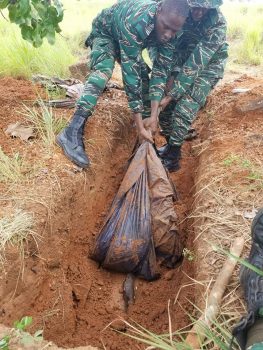 The GDF said the airstrip is located about five miles west of Santa Fe mega farm in the Rupununi.
According to a GDF statement, while conducting a reconnaissance mission around 11.30 am, the patrol discovered what appeared to be an illegal airstrip.
Additionally, three dug-out trenches lined with plastic, a chainsaw, an axe, 12 abandoned camps and a quarter drum of aviation fuel were discovered, among other things, the statement said. "Authorities are conducting a thorough investigation, as the alleged find represents the challenges faced by our security forces in the hinterland," the GDF said, while adding that over the past few years several illegal aircraft were seized by the state.
Around the Web