Heavily armed police officers on Friday afternoon conducted a search for drugs and guns at the Princes Street, Lodge house of former PPP/C Member of Parliament Shirley Edwards.
Executive Committee member of the People Progressive Party (PPP) Gail Teixeira yesterday confirmed the incident, which she described as another act of harassment carried out by the government against the party's members.
Teixeira told reporters during a press conference that the search was carried out by the police, who said they were acting on information received about illegal drug activities taking place on the premises. Nothing was found during the search, she said.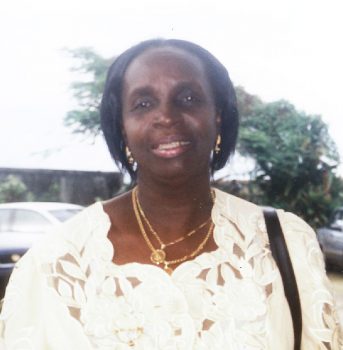 When contacted by this newspaper yesterday, Edwards described the incident as "very embarrassing."
She explained that around 2 pm on Friday, she was in bed since she was not well. However, she noticed via surveillance camera that policemen were entering her premises. "I didn't really take it as anything when I saw they were coming in because one of my sons is in this community policing group and sometimes police come by," she said.
Edwards further related that she later heard her other son asking the men if they had a search warrant to conduct a search of the house and they responded in the negative. "All of them had long guns. It was like six to eight of them, including one female," Edwards said, while adding that the police told her son that they were there to search the house for drugs, guns and ammunition.
By that time, she said, neighbours were alerted and they advised her to go back to rest and she proceeded to lie on the chair. "I told them they could search but don't break up my stuff. They ask me if I am living alone in this big house and I said yes and they turn and tell me that I can't be living here alone," she said.
According to Edwards, the police officers began to search the bottom flat of the house. "They search like about three rooms and after like they realise they in the wrong house or something, like they didn't want continue… one of them said they should call off the search but another one, who looked like a corporal turn and tell them that they came to search so they have to," she added.
At this point, Edwards said, her son who is in the community policing group arrived and began to enquire what was happening and the police officers subsequently left.
Around the Web