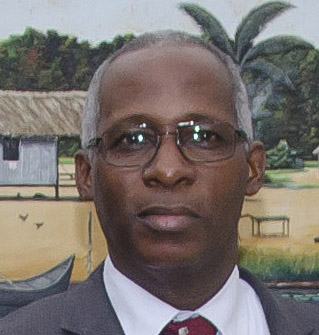 Chairman of the Guyana National Broadcasting Authority (GNBA) Leslie Sobers yesterday said that broadcasters who fear revocation of licences should be more concerned about the content they air than with the provisions of the recently passed amendments to the broadcast legislation.
"The revocation of licence is always a possibility. It did not originate with this amendment. We have a file of violators which we have been compiling and whom we have been writing. If licences are revoked, it would be based on content violations," Sobers told Sunday Stabroek yesterday, a day after the passage of the Broadcasting (Amendment) Bill, following a fierce debate in the National Assembly.
He explained that the monitoring unit of the GNBA has been paying close attention to those who air alcohol advertisements during time periods when children may be watching, those who would have been regularly making incendiary or race baiting comments and those who would have been airing indecent language.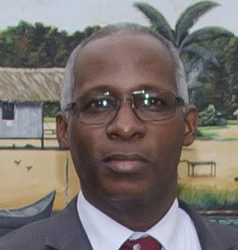 He specifically described driving with his grandchildren and listening to the radio only to hear a  song "lash out" with the most vulgar language.
"When we hear things like this, we build a file and we write letters. There isn't a violator who can say they haven't been warned. We have been building cases so all this talk about going to court is the least among our concerns, since we have our evidence ready to defend any action we take," he stressed.
Both broadcasters and the opposition PPP/C have indicated that legal action could be taken since they maintain that the bill in its present form possibly impinges on their constitutional rights.
Expired
One amendment which has led to outcry is the requirement that all radio and television broadcasters reapply for licences within 30 days of the changes coming into force or face immediate closure of their operations. The bill also says that broadcasters who fail to apply for licensing or are rejected by the broadcast authority shall immediately halt operations or they would be guilty of an offence, for which they could face a one-year prison term, a fine of $1 million and the forfeiture of all their equipment.
Anand Persaud, of the National Television Network, told Stabroek News last week that this measure amounted to the revocation of his licence.
"I have applied for TV and radio licences and have been paying both frequency and licensing fees for years in what I was led to believe was a legitimate process. But to now say that after a certain date I would have to reapply for a licence means that you are revoking my licence," he stressed.
Persaud had made clear that if the bill is passed, he was prepared to move to the courts.
But according to Sobers, several broadcasters have actually been operating with expired licences since 2014 and GNBA is working to have them make their registration current as of December 31, 2016.
"Many broadcasters have not been authorised to broadcast since 2014. The licence granted under the previous administration was for one year. Some of these have been expired and not renewed. Some, especially radio, were told not to pay any licence fees by the previous board because of issues which needed to be settled," he said.
He explained that the current board has been delayed in going after arrears because it was concerned about assisting the Prime Minister in crafting regulations to supplement the principal Act. However government has since decided not to make their recommendations subsidiary to the act but to make them a schedule.
Asked to address some of the issues raised during the National Assembly's debate of the bill, Sobers said that some of the concerns raised seem to be without a factual basis and some commentary seems to have come from those who don't seem to know the industry well.
'Easily recognised'
Speaking specifically on mandatory requirement that all stations air "public service programmes" for up to 60 minutes a day, free of cost, between 6 am and 10 pm, Sobers stressed that this was neither new nor unusual. He directed Sunday Stabroek to Section 18 of the principal Act, which said that the GNBA could "require licensees to carry information on any programmes issued by the Civil Defence Commission, the Guyana Police Force, Guyana Fire Service and or health services, and certain other programmes as public information deemed appropriate and necessary in terms of national security, emergency and disaster as a public service at no cost."
Also provided for under the Act was a requirement that "licensees carry a certain percentage of public service broadcast or development support broadcast as public information deems appropriate as a public service at no cost."
Sobers noted that all the amendment bill has done is define what constitutes that "percentage."
Asked if he believes there should be a clearer definition of what constitutes "public service broadcasting," Sobers said "what has been set out is adequate."
The bill defines public broadcast as broadcast of a programme produced for the purpose of informing and educating the public, and promoting policies and activities of the Government that benefit the public as a whole."
Several broadcasters and the Guyana Press Association (GPA) have attacked this requirement. According to the GPA the proposed imposition of public service programmes is tantamount to an "unwarranted 'programme manager' position by the State in the daily schedules of radio and television stations."
In a statement, it argued that the overall provision for the allocation of 60 minutes for public service programmes will disrupt and trespass on contractual obligations that stations will have with advertisers and programme sponsors.
The GPA said it is understood that private broadcasters should play roles during emergencies and disasters, including matters of public health, but it opposed the assigning of fixed periods and the need for the authority to dictate time slots if it does not agree with those allocated by the stations.
Sobers, however, argued that as long as the content is not propaganda, there is nothing to be concerned about. "Programmes of a sexual nature can be designed either to entertain or to educate. A documentary on the sexual reproductive system is clearly different from pornography and is easily recognised as such. The same facts can be educational or propaganda and our board is trained to recognise the difference," he explained.
Asked if it is likely that broadcasters would be asked to utilise the full 60 minutes every day, Sobers explained it was dependent on content being provided by the various agencies.
"If there is no content, then none will be broadcasted. However, if a 10-minute programme is provided then it may be broadcasted six times throughout the day to fulfil the requirement; a 30-minute programme may be broadcasted twice and so on," he explained.
Around the Web