Beginning today, the Mayor and City Council and three small contractors are to commence garbage collection in the city following the termination of contracts with long-time contractors Cevons Waste Management and Puran Brothers on Saturday.
Solid Waste Management Director, Walter Narine in a social media post yesterday said that "residents of Georgetown please be informed that your current schedule for waste collection will remain the same effective Monday 7th August, 2017." He also said that, today a detailed schedule will be available.
The director informed however that residents and businesses will only be receiving one clearing of garbage per week with the exception of the commercial zone which will be cleared daily.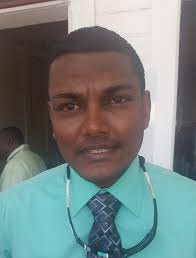 Contacted yesterday, Narine identified the three contractors as Campbell's Waste Management and SanDip Waste Disposal, while he stated that they are still to confirm the third contractor, C & S Waste Disposal. He added that they would have worked with these contractors in the past and they have all performed satisfactorily.
On Saturday, it was reported that City Hall had notified both Cevons and Puran Brothers of the termination of their contract.
Both companies had given notice of their intention to withdraw their services from yesterday because of the hundreds of millions owed to them by the cash-strapped council.
In a joint statement last week, the two companies explained that they were forced to go the route of suspending their services to the city because of the council's failure to honour its commitment.
However, by way of a letter, dated August 4, 2017, Town Clerk Royston King informed both companies that the council's position is based on the fact that there is no provision within their contracts for the suspension of collection services.
"…You are hereby advised that you should not return to fulfill the contractual obligations of garbage collection services until and unless this matter is resolved in its entirety," King added in the letter.
Cevons' Chief Executive Officer Morse Archer when contacted on Saturday said that the company was stunned by the correspondence. While in the past both companies have gone on strike over the non-payment of monies by the council, neither was ever informed before Saturday that the action resulted in the termination of their contracts.
The companies are owed over $300 million in total for work dating back to 2015. Additionally, the council also recently disclosed that the current monthly payment to both contractors is $45 million.
Around the Web