Former promoter and Mayor and City Hall Councillor Hector Stoute has passed away at the age of 80.
Stoute who was also a retired army officer died yesterday morning at his Bent Street residence.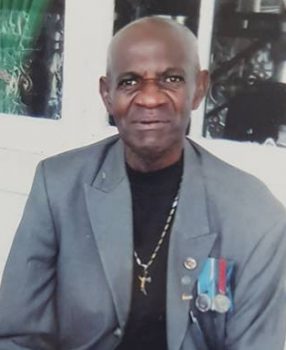 In a social media post, Mondale Smith, Stoute's son wrote that he had suffered a stroke in 2014 from which he was recovering.
He added that, "up until his passing he was known as Mr. White Shoes who preferred to walk than take public transportation. During his youthful days, the former Army Officer promoted and hosted show such as Oldies are Goldies, In search of a star etc. He was also a singer who toured the Caribbean and as far as England."
He also served as a councillor under former Georgetown Mayor Hamilton Green and also worked as a Director of Culture in the PNC administration.
Around the Web