Over forty nursery school students in Hiawa, North Rupununi, Region Nine, will turn out to a new school in September, the Department of Public Information (DPI) said on Tuesday.
DPI says it travelled to the community and spoke to councillor of the village,  Ian David, who said that the request for  a new building to house the nursery students was made years ago.
David told DPI that the current building, which houses both nursery and primary students, is not conducive for learning.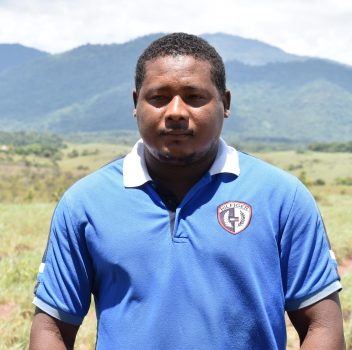 "By looking at the current structure,  you could see that it is too low if you compare it to the new one, it is hot. That is what the children have to go through and it is not fair," he said.
DPI said that the community was actively involved in the building's design and the residents are closely monitoring the project to ensure quality work and timely delivery.
The councillor explained that "this is the only building that we had an input in, they came and asked us how we want it and where we want it and so far we are pleased with it."
The construction of the Hiawa Nursery School started in June and is expected to be completed by August month end, in time for the new school year, DPI said.