The Crabwood Creek labourer who went missing in the Corentyne River on Saturday last died from drowning, according to a post-mortem examination which was done on Wednesday.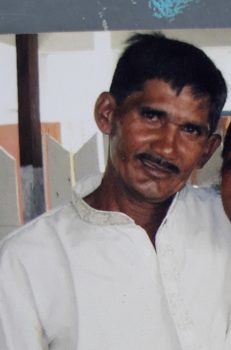 Karamchand Parbhudyal also known as "Dharo,", 52, of Grant 1651 Crabwood Creek, Berbice went missing during a fishing trip last Saturday. His body was found in the Corentyne River between the Number 73 Village and Number 74 Village on Tuesday morning. The discovery was made around 8 am by his son-in-law and relatives who were searching for him.
Parbhudyal's friends, the three fishermen who were also on the trip, were placed into custody to assist with the investigation.
The labourer had left home for a friend's house early Saturday morning, which was usual for  him since he would drink with friends whenever it was his day off from work.
Around the Web