Chief Justice Roxane George last month ordered that $9 million, which was seized from convicted drug trafficker Barry Dataram, be returned to his brother, Troy Dataram, according to attorney Glenn Hanoman.
The order was complied with by the Special Organised Crime Unit (SOCU) a few weeks ago, Hanoman also disclosed yesterday, when the proceedings for a separate application by the Director of Public Prosecutions (DPP) for the seizure of the funds resumed before Magistrate Judy Latchman.
It was the first occasion that the magistrate and DPP representative Dionne McCammon were made aware of the ruling.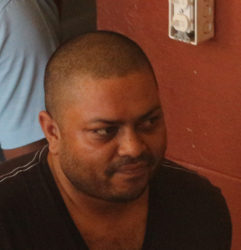 As a result, the proceedings were adjourned until August 14, when a report is expected to be given on the way forward.
On November 16, 2016, the DPP made an application to Magistrate Latchman to forfeit $9 million from both Dataram brothers.
The $9 million was seized by Customs Anti-Narcotic Unit (CANU) officials during a search conducted on the home of Troy Dataram on February 18, 2016.
During the months     that followed, attorney Hanoman stated that the Magistrate's Court had no power to forfeit funds and that the matter should be before the High Court.
He had stated that the said case was before the High Court in a civil matter involving the SOCU over its continued possession of the seized currency.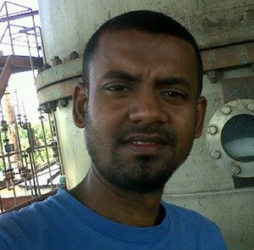 Magistrate Latchman, in January, ruled that her court did have jurisdiction to hear the matter since the court dealt with the criminal matter in relation to the narcotics possession and not the High Court. However, during the said month, the DPP representative told the court that they were pursuing the matter before the Magistrate's Court under the Anti-Money Launder-ing and Countering the Financing of Terrorism Act instead of under the Narcotic Drugs and Psychotropic Sub-stances (Control) Act.
According to the DPP representative, she was following the advice of her superiors.
This prompted Magis-trate Latchman to seek guidance from the High Court in relation to how they ought to proceed. She had announced on February 20, that since Section 46 of the Anti-Money Laundering and Countering the Financing of Terrorism Act, under which the application was brought, was silent on procedure, she would refer the matter to the High Court for advice.
Around the Web