Two persons, including a four-year-old, died in the past week after being stung by scorpions.
Both Keishon Campbell, of Mabaruma, in Region One, and Olwin Paton, 30, of Wakenaam, in Region Two, succumbed at the Georgetown Public Hospital (GPH), where they had been transferred for treatment after being stung in separate incidents in regions One and Seven.
Campbell, who was stung on the morning of Saturday, August 5, succumbed the next day. A post mortem-examination found that he died from anaphylactic shock, which is an acute allergic reaction to an antigen to which the body has become hypersensitive.
The boy's distraught father, Ozell Campbell, and other family members have since accused the Mabaruma Hospital of being responsible for his death as it did not have the required medication to treat scorpion stings.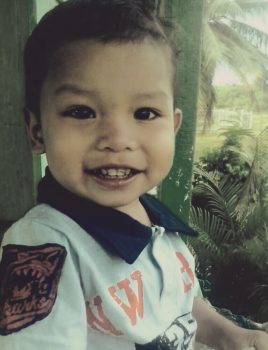 The senior Campbell also accused officials at the hospital of not acting fast enough to air dash his son to the GPH for needed medical attention.
The man told Stabroek News that Keishon was stung while he was putting on a pair of long boots. He said he was not at home at the time but the child's mother rushed the boy to the hospital for medical attention. He noted that while they were at the hospital, doctors gave his son the allergy medication Piriton and an injection. He explained that after his son received the medication, he began to vomit and cry out for pain but the doctors did nothing to ease his suffering.
Campbell added that after doctors noticed that the treatment was not helping, they made efforts to air dash his son to the city. He explained that his wife and son never left the hospital until after 2.30 pm. At the GPH, the man added, doctors also took some time to attend to his son. He said when they eventually did, they made efforts to "pump out" the venom.
However, he said his son's condition worsened throughout the night and at around 10.30 pm, his wife called him and related that their son had suffered a cardiac arrest and the doctors had to resuscitate him.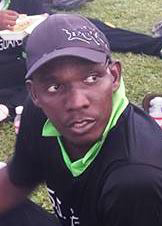 Campbell added that after Keishon was resuscitated, doctors informed his mother that he had a 50/50 chance of surviving. Not long after, he said, the doctors began to insert tubes into him and had his mother sign a waiver to administer blood to him.
Campbell said the next day he received the "worst call" of his life.
The man said he was dissatisfied with the quality of the medical care that his son received and he called for an investigation to be conducted. "They didn't even give my son a drip. I don't think they did enough to save my son. They even took long to fly them to Georgetown," the grieving father said of the Mabaruma Hospital, while decrying the fact that the facility is currently incapable of treating victims of scorpion stings and snake bites. "At the Mabaruma Public Hospital, there isn't even medication for the common cold… my niece was there and they told her that it's not no serious sickness… how can they tell patients that?" he asked.
Following the boy's death, in a letter published in last Thursday's edition of Stabroek News, writer Peter Persaud voiced his concern over the Mabaruma Hospital not having medicines to treat victims of scorpion stings and snake bites, especially since it is a hinterland hospital. "Can the Ministry of Public Health (MOPH) say why hinterland hospitals are not supplied with the drugs to treat patients bitten by scorpions and snakes some of which are poisonous?" he questioned.
Meanwhile, Paton, who was stung on Friday, August 4, while mining at Aranka Backdam, in Region Seven, succumbed at the GPH last Monday.
His cousin, Nicole Jones, said Paton, who was stung on one of his feet, was unable to seek immediate medical attention since there was difficulty in getting transportation to take him from the backdam to a health centre.
This newspaper was told that on the night of the incident, Paton's co-workers managed to transport him to the Suddie Public Hospital. However, he was not responding to the medication administered to him there. He was then transferred him to the West Demerara Regional Hospital but his condition did not improve. After spending a night there, he was transferred to the GPH, where he succumbed early Monday morning.
A post-mortem examination which was conducted on his body gave the cause of his death as poisoning as a result of a venomous substance.
However, Jones said the family has many unanswered questions. She noted that they could not find the spot on his foot where he was stung. While she indicated that her family has its own suspicions, she said they would reserve any statements at this point.
Paton was well-known as a cricketer in Wakenaam.
Around the Web