A mystery aircraft was seized by the police on an improvised airstrip in the North Rupununi yesterday after three men were seen running from it.
It was the second illegal runway discovered in the Rupununi since August 5th when the Guyana Defence Force found one.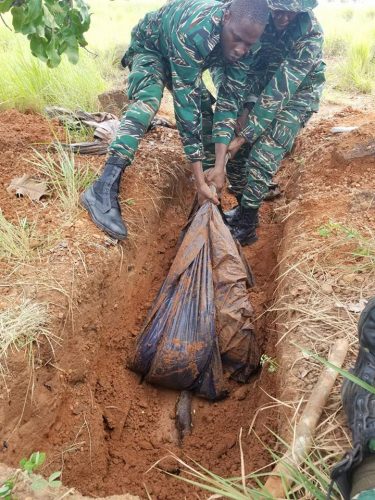 The discoveries will naturally raise concerns about drug trafficking and other illicit activities.
A release today from the police force follows:
As a result of an exercise of due vigilance over the last four weeks to the effect that a foreign aircraft may have been frequenting the Santa Fe Area, North Rupununi, Region 9, yesterday afternoon, acting on further information received a party of police under the command of a Senior Officer, proceeded to the area where checks of that area led to the discovery of over a dozen ten-gallon jars in the bushes. The party also observed that a long strip of land had been cleared.
As the party was leaving, they observed an aircraft circling some distance away and on returning to the cleared area, they saw three men running from the aircraft which by then had landed. The aircraft was secured.
Reinforcement from the Guyana Defence Force and another party of policemen led by the Commander of 'F' Division Senior Superintendent Ravindradat Budhram, departed Lethem about mid-night last night and arrived at the location about 02:00hrs, where on checking the aircraft, a quantity of dry ration, medical supplies, gents clothing and footwear, two hand-held radios, flashlights, cellular phones and an identification card amongst other items were found in the aircraft.
The cleared area where the aircraft landed is over one mile long and about fifty feet wide. It appears to have been recently graded.
The Civil Aviation Authority has been notified and immediately arrangements are being operationalized for a multi-agency team to be flown to that area to conduct further investigations.
Around the Web