A post-mortem examination carried out on the body of nine-month-old Jadiel Christian, who died after being forgotten in a locked car, revealed that she died from suffocation.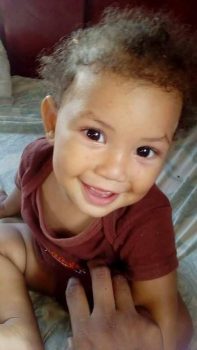 This was confirmed by a senior police officer who noted that investigations into the incident are ongoing.
Christian, of Lot 1868 Williamstaad Road, Festival City, North Ruimveldt, was found panting for breath in her father's car, where she was reportedly forgotten by a relative.
Reports reaching this newspaper indicated that the child's father, Jermaine Christian, was playing dominoes at his neighbour's house when his wife, Nikita Christian, gave him their child to keep. After an estimated two hours, a female relative went over to the neighbour's house and collected the baby to play with her.
The relative, a child herself, reportedly took the baby to the backseat of the car to lay while she played with her. However, after some time spent playing, the relative reportedly got thirsty and went inside her home to drink water, leaving the baby in the backseat with the windows rolled up and the doors locked to avoid her from crawling out.
In a tragic turn of events, Stabroek News was told that the young relative forgot Christian in the car and proceeded to play in the yard with other children and then subsequently watched television.
It was not until a neighbour enquired about the child that the young relative remembered the baby in the car and rushed to her. The young relative alerted the baby's mother, who rushed to see what was going on before subsequently alerting her husband, who too rushed to collect his daughter with the hopes of being able to revive her by sapping her with water.
This, however, proved futile and the parents rushed the child to the Davis Memorial Hospital. She was pronounced dead on arrival
Stabroek News has been told that the scene has since been visited by crime scene ranks, who took statements as part of an investigation into the incident.
Around the Web