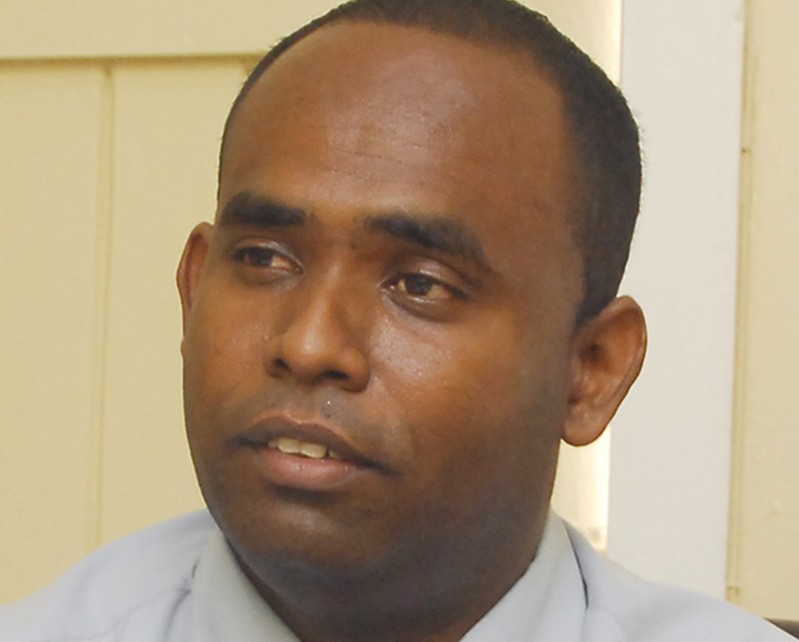 Crime Chief Wendell Blanhum yesterday made a written request to be recalled before the Commission of Inquiry (CoI) investigating the allegation of a plot to kill the President of Guyana to defend himself against "appalling" statements made by Assistant Commissioner of Police David Ramnarine.

Attorney for the Commission, James Bond later indicated that while a decision was made by Chairman Paul Slowe that Blanhum would not be recalled, his statement will be added to the record.
Blanhum's correspondence to the commission highlighted a specific claim made by Ramnarine when he appeared before the CoI, where he stated that he was briefed by Blanhum at 5.30 on the morning of March 30, the day after Andriff Gillard would have reported the allegation. He had stated that Blanhum informed him then that he had granted bail to Nizam Khan, the accused in the matter.
"I wish to categorically state that this is a deliberate falsehood. I never gave any instructions to grant station bail to Nizam Khan, Imran Khan or Andriff Gillard. Further, at no time did I brief Assistant Commissioner David Ramnarine on the status of this investigation at 05:30 hours on the said date, I had no knowledge that Nizam Khan was placed on station bail," the letter, which was signed by the Crime Chief, stated.
"I wish to highlight the fact that I find Mr Ramnarine's statement to be very appalling in light of the testimony of Inspector Narine, ASP Caesar and Commissioner Seelall Persaud," it added.
Blanhum then requested that he be recalled before the commission so he could be afforded the opportunity to give sworn evidence in regards to the issue.
Police Inspector Prem Narine, during his first appearance before the commission, had testified that Commissioner of Police Persaud had instructed him to release Gillard and the Khan brothers. When he appeared before the commission again two weeks ago, he maintained this position, countering Persaud's claim that he had merely made a "suggestion" to him.
When Caesar testified, he had corroborated Narine's story, relating that Narine had called him and told him that he received instructions from Persaud to put the men on bail.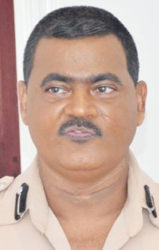 "Sometime after 7.30/8, I received a call from Inspector Narine informing me that he received instructions to put Mr Khan on bail…the exact words was, 'The Chief called me and asked me, instructed me to put Khan on bail.' At that stage, I told him, 'Hold on let me speak to Mr Blanhum.' He says, 'No, it's not Mr Blanhum.' He says, 'the Commissioner of Police, Mr Persaud.' I said, 'Well, okay, if Mr Persaud so instructs, then there isn't anything I can do at the time,' Caesar had related.
Ramnarine was the first to indicate that Blanhum had been the one to pass the instruction for the men's release, information he said he received from the Crime Chief himself.
When Ramnarine appeared before the commission the second time around, attorney Glenn Hanoman, who represents Persaud, questioned him about the time he was allegedly briefed by Blanhum, and suggested that it was much later than he initially indicated to the commission.
"Let me suggest to you that the first time that Blanhum could have received a proper briefing about what would have happened the night before is at 8.30 the next morning, after he spoke to you. Let me suggest to you that you're not telling the truth about that conversation with Blanhum that you had to prompt him and all that. That Blanhum reported to you after he had his Major Crimes meeting at 8.30 that morning," he said.
Ramnarine disagreed with the statement, saying that once the Major Crimes Unit was involved in the matter, Blanhum would have been briefed before the next morning.
Around the Web