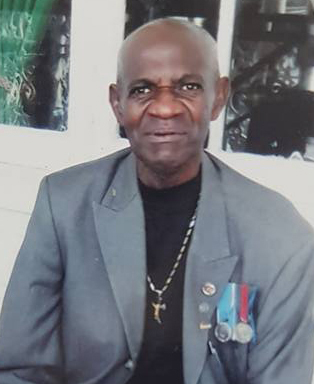 President David Granger yesterday extended condolences to the family and friends of the late Hector Stoute, retired army officer, entertainer and councillor of the City of Georgetown, who passed away on August 6, 2017 and was interred yesterday. He was 80 years old.
Born to the late Herby Joseph of Bartica,  Stoute was an Officer of the Guyana Defence Force, a former Director of Culture, Executive of the Guyana Calypsonian Association and Officer Manager of Evening News, a statement from the Ministry of the Presidency said. He had also promoted and hosted shows such as "Oldies are Goldies" and "In search of a Star" among others and toured the Caribbean and England as a singer.
He also served as an announcer at Amateur Boxing tournaments and moderated public events hosted by the People's National Congress and other organisations.
President Granger, on behalf of the Government and people of Guyana, extended sympathies to his wife,  Lovern Stoute and his children, as well as other family members and friends.
Around the Web