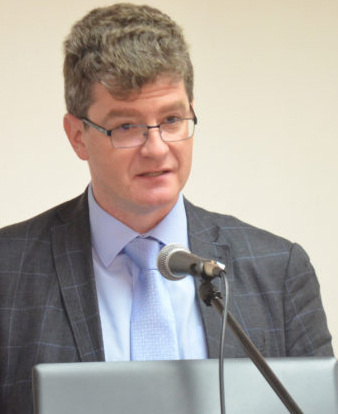 The David Granger-led administration's failure to establish the Local Government Commission (LGC) after more than two years in office has not been a focus of the UK government, British High Commissioner to Guyana Greg Quinn said last Thursday.
Many hiring and firing decisions are now being handled by the Public Service Commission and the Ministry of Communities instead of at the LGC due to the situation.
Speaking at a "Meet the Press Day" at his residence, Quinn acknowledged the importance of the commission, he could not say with certainty if he would raise the issue if he meets with President Granger before proceeding on leave next month.
The UK was one of several countries that had previously stressed the importance of holding local government elections and local government reform.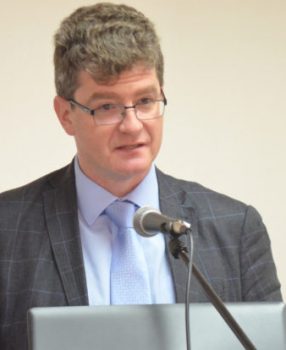 The LGC is provided for in Article 78 (a) of Guyana's Constitution "to deal with as it deems fit, all matters related to the regulation and staffing of local government organs and with dispute resolution within and between local government organs." Under the law, it will not only oversee municipalities and Neighbour-hood Democratic Councils but also Regional Democratic Councils and Amerindian Village Councils.
The APNU+AFC government has been accused of dragging its feet on the appointment of the LGC and creating hurdles, like suggesting that the Leader of the Opposition has to consult with the governing party on his own nominees. For over a year, the government has refused to name its three nominees for the body.
In June, President David Granger stressed that efforts were being made to get the body up and running in the shortest possible time. "We have not failed. We are working on that. We are working on the early establishment of that commission. As you know, we have done a lot of work this year to ensure that the judicial institutions are well staffed…the public service appellate tribunal, the ombudsman," he said in response to a question from this newspaper on the concerns previously expressed by the Working People's Alliance (WPA) on this issue.
WPA executive Dr. David Hinds had said that the establishment of the LGC is long overdue. "There should be much more reform in the local government system. We have advocated a return to the village council because we believe that at that basic level people should be involved in decision making.
We are for a deepening of local government," Hinds had said. The WPA is part of the governing coalition.
Around the Web