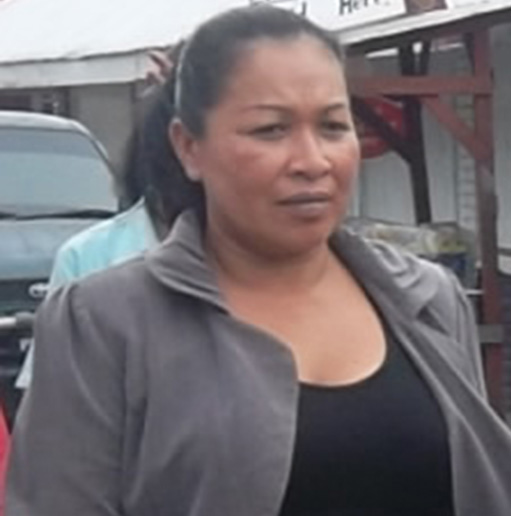 Minister of State Joseph Harmon on Friday  said that the responsibilities of recently reassigned minister Dawn Hastings-Williams will include occasionally accompanying President David Granger on travels both locally and abroad.
Hastings-Williams, who is still performing duties as Minister within the Ministry of Communities, will assume responsibility for Public Affairs as a Minister within the Ministry of the Presidency from September 1.
Government earlier this week announced her reassignment, prompting concerns that a new ministry had been created. Speaking at a post-Cabinet press briefing at the NCN studios, Harmon reiterated that there is no Ministry of Public Affairs; rather, he said the minister will be responsibility for public affairs in the Ministry of the Presidency.
According to him, Hastings-Williams has been assigned to certain responsibilities based on the president's own deliberate judgement.
"Those responsibilities will have to do in some cases with the president's own schedule, the services, the secretariat of His Excellency, accompanying him sometimes on local as well as foreign visits, some matters relating to protocol as well as in the Ministry of the Presidency. So it is not a new ministry that was created, it is just a reassignment of responsibilities to a minister," he said.
Harmon stated that the president has said that it is his deliberate judgment to have a careful look at the way in which responsibilities are assigned to ministers and in some cases if there has to be a rebalancing of those responsibilities that is what will happen. He said the reassignment of Hastings-Williams is a "rebalancing of responsibilities to ensure that the workload in some cases is taken away and then more is given so that it is sort of equally balanced."
The Ministry of the Presidency, in a statement seeking to dispel reports of the creation of a new ministry, had said that Granger has outlined several key areas that will fall within the minister's mandate, including administration of the National Endowment for Science and Technology Programme and hinterland and rural relations. The statement said that Hastings-Williams will receive a detailed Terms of Reference from the Head of State before taking up office at the beginning of next month.
Around the Web