A Kitty woman is now a remanded prisoner after she was charged with possession of cannabis, which police say she tried to hide in a pillow during a raid.
Nikita Poole, 24, of Stanley Place, Kitty, was arraigned before Chief Magistrate Ann McLennan in Georgetown, where she was read a narcotics trafficking charge.
It was alleged that on August 18, at Stanley Place, Kitty, Poole had 252.5 grammes of cannabis in her possession for trafficking.
Poole denied the charge.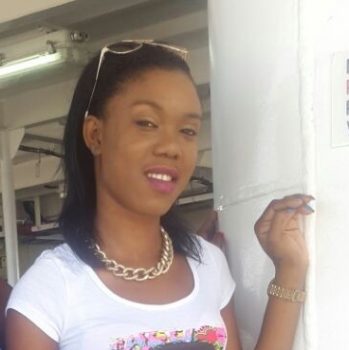 She was represented by attorney Tiffany Jeffrey, who told the court that her client does not live where the cannabis was found and had no knowledge of it.
She added that the place where the drug was found has multiple occupants.
Police Prosecutor Arvin Moore, however, objected to the accused being granted bail based on the prevalence of the offence.
According to prosecution's facts, on the day in question, the police were carrying out a raid and the accused reportedly took her son along with a pillow over to his aunt's home, which is located in the same yard.
Police ranks who saw Poole claimed that she was acting in a suspicious manner. Upon noticing her behaviour, the police followed her and asked her to take a look at the pillow. Poole then allegedly handed over the pillow, which was opened in front of her. In it the police found a bag that contained leaves, seeds and stems, suspected to be cannabis. Poole was subsequently arrested.
Chief Magistrate McLennan denied Poole bail and adjourned the proceedings until September 11.
Around the Web