Vamanadev Hiralall, of the privately-run Saraswati Vidya Niketan (SVN), is the country's top performer at this year's Caribbean Advanced Proficiency Examinations (CAPE) after achieving an accumulated 13 grade one and 3 grade two passes.
Also among the top CAPE students this year are Queen's College students Ashley Anthony and Shannon Woodroffe, who achieved 13 grade ones (all 'A' profiles) and Shawn Shewram, of St Rose's High School, who attained 12 grade ones and 2 grade threes.
The Ministry of Education last week announced that 92.57% of the 851 candidates from nine secondary schools and four private institutions who sat the examinations this year achieved grades one to five passes, representing a 7% increase over the 86.74% in passes achieved in 2016.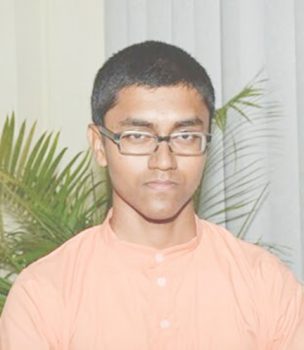 Hiralall, 18, attained passes in Units 1 and 2 of Pure Mathematics, Biology, Physics, Chemistry, Computer Science, Environmental Science, Information Technology, and Unit 1 of Communication Studies and Caribbean Studies.
"I studied hard and aimed to do my best," Hiralall told Stabroek News, while noting that he felt great being among the top students. He said the thought that he could be among the top achievers always crossed his mind and pushed him to do his best and test his limits.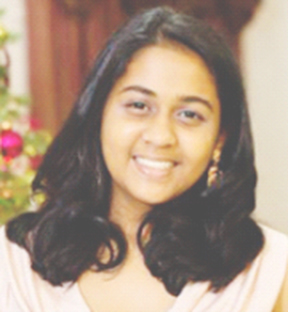 He advised students to always be willing to make sacrifices if they want to see changes.
"There are many people who should be credited for my success, especially my parents, who were always supporting me, financially and emotionally, and my aunt who often calls and checks to see how I am doing, she has been my motivator," he further said. He also thanked the staff at SVN, which is located at Cornelia Ida, West Bank Demerara.
A Leonora resident, Hiralall related that he is currently making preparations to pursue a Bachelor of Medicine, Bachelor of Surgery (MBBS) programme at the University of the West Indies. "I have been in contact with them and they are currently waiting on me to send my grades. So, after I submit the results, I would know if I am accepted into the programme," he noted, before adding that he is also in search of a scholarship to pursue his studies.
'Good things don't come easily'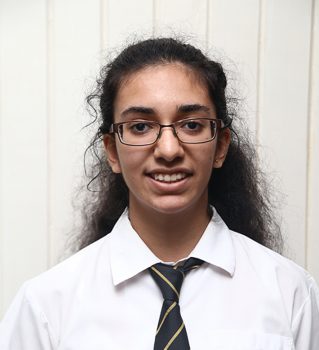 Anthony and Woodroffe attained passes in Units 1 and 2 of Applied Mathematics, Biology, Chemistry, Pure Mathematics and Physics, and Unit 1 of Communication Studies, Caribbean Studies and Integrated Mathematics.
Anthony, who is no stranger to academic success, said that the last two years as a CAPE student were rewarding but challenging. "For the two years I have realised that the advanced study is a lot more challenging than CSEC but there isn't much difference… from last year when I did Unit 1s," she said.
Anthony, who credited her success to her family, teachers and friends, advised persons who are thinking of pursuing the advanced study to note that there is a gap between CSEC and CAPE which requires a lot of content work.
She added that students should be confident in themselves and choose areas of study that work for them. She said they should also experiment with different study methods to find what works best for them.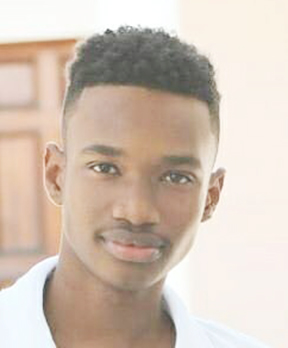 Although many students are now taking a break from exams, Anthony is preparing to sit the SATs in October as she has her sights set on studying abroad next year. She is looking to pursue a career in the field of biophysics and to venture into research.
Her schoolmate, Woodroffe, urged students to prioritise their studies and work towards their desired outcome. She noted that there are only eight months available for students to prepare. "The time cannot be stretched and the work cannot be compressed. And in all that, do not forget to take care of yourself: sleep well and eat well," she said. "Good things don't come easily. You have a lot of hard work and sacrifices. There is free time you would like to have but you have to be willing to give it up if you really want to see the results," she added, before also thanking God, her parents, her sister and teachers, particularly Ms Carryl and Ms Cole, for her success.
Although not set on a career choice, Woodroffe is beginning a degree in Mechanical Engineering at the University of the West Indies in September.
'Last shot'
Meanwhile, for Shewram, CAPE represented another chance for him to secure a scholarship. "I knew that I missed my chance in CSEC when I got 14 ones and 2 twos, and I missed my chance in year one of CAPE when I got 4 ones and 2 threes, and even though I topped my school in both years, I couldn't possibly allow myself to miss my last shot at getting this opportunity," he told Stabroek News.
"I am still sitting in a bubble of disbelief and I am extremely proud of myself because I know the amount of effort I put into achieving this accomplishment," he later added, when asked how he felt about his results.
Shewram secured passes in 14 Units, comprising grade one passes in Units 1 and 2 of Economics, Entrepreneurship, Accounting, Law and Management of Business, grade one passes in Unit 1 of Caribbean Studies and Communication Studies, and grade three passes in Unit 1 of Integrated Mathematics and Literatures in English.
He said that he "decided to do something that nobody in my school has ever done before." He noted that he saw a lot of skepticism from random persons, "which, at times, made me doubt myself."
The St. Rose's High student said that he is now waiting to see how everything unfolds and hopes that his hard work and dedication pay off.
Shewram, who hopes to pursue a career in law, said that while there were many sleepless nights and times when he wanted to give up, he managed to persevere with the help of his support system. He thanked God, his family, friends and teachers, while noting that they have always been there with him throughout all of his trials and tribulations.
"These persons have been consistently pushing me for as long as I could remember and have always encouraged me to be the best version of myself possible," he added.
Around the Web