One month after Odinga Wain Wickham, the prison warder who was gunned during the July 9 Camp Street jail-break, was laid to rest his family is yet to receive any sort of compensation, according to his mother.
Wickham was killed in the line of duty during the July 9 Camp Street jail-break which saw six dangerous escapees storming out of the prison during a carefully planned escape. He was subsequently laid to rest on July 25th.
Yesterday, when this newspaper contacted Wickham's mother, she related that she had not heard anything as it relates to compensation for her son who she said died as a hero.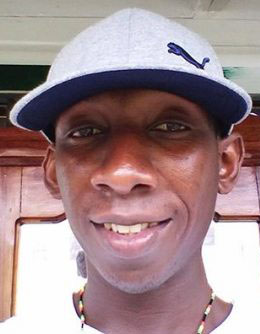 "Nobody called or anything. Is over a month now. The thing that hurt me is that they come to the funeral home with all the fancy words. He died a hero and no one can't call me up to now," she lamented.
Wickham's mother, Annette had told this newspaper shortly after her son's death that she was told by prison officials that she should choose a casket and "leave the rest" to them as it related to the payment.
And while she had not received any word then from any one in authority, she had expressed confidence that the Guyana Prison Service and government would ensure his family "is properly taken care of."
On July 15th this newspaper had reported Minister of Public Security Khemraj Ramjattan as saying that he would lobby Cabinet to grant the slain prison officer's family $1 million.
"Look, we have an ex gratia payment of $1 million to policemen that die in the line of duty and I think a very meritorious case can be made here for prison officer Wickham to be paid that amount too," Ramjattan had said when asked about benefits for Wickham.
The decision to give the family of ranks slain in the line of duty a $1 million payout was initiated under the former People's Progressive Party/Civic (PPP/C) administration.
While there have been calls by observers for that sum to be revised taking into account the value of the dollar and change in economy, Ramjattan when asked said he was doubtful that a higher figure will be looked at.
"I don't think so because of the state of our finances," he had stated.
Wickham, who was shot five times, died as a result of haemorrhagic shock and multiple organ damage, his autopsy revealed.
His mother had said that the autopsy revealed that he was shot thrice in the stomach, once to his left hand and once in his buttocks.
Around the Web