Opposition leader Bharrat Jagdeo yesterday nominated former Guyana Elections Commission (Gecom) Chairman Joe Singh to take charge of the country's electoral machinery once again as part of his latest slate of nominees for the post.
The other five nominees submitted to President David Granger yesterday are retired former magistrate Krisndat Persaud; attorneys Teni Housty and Sanjeev Datadin; pilot and biodiversity advocate Annette Arjoon-Martins and Adventist pastor and agriculturalist Onesi La Fleur.
Analysts say that Singh is the likeliest candidate on the list, the third submitted by Jagdeo since last December, and would leave the President with the challenge of deciding whether he will hold out for a candidate who is eligible to be a judge, is not an "activist" and is part of a list where all the nominees fit his eligibility criteria.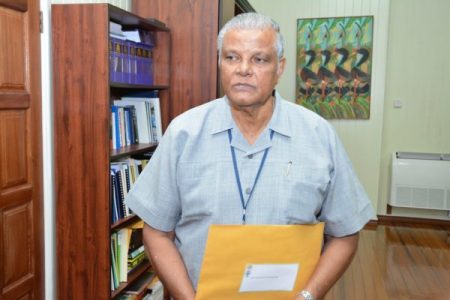 They say too that Granger would have a very difficult time rejecting Singh, a former army Chief-of-Staff,  given that he successfully ran off the 2001 general elections and is respected on both sides of the political divide and in civil society.
Singh, who previously served as Executive Director of Conservation International from 2001 to 2005 and Chief Executive Officer of GTT from 2005 to 2010, has recently been serving as Chairman of the National Task Force Commission for the Rehabilitation, Restoration and Renewal of Guyana.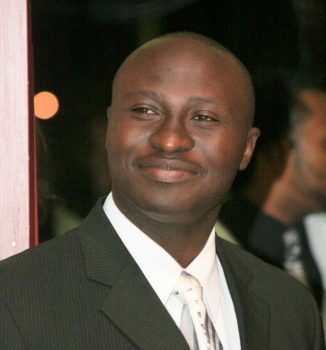 How this third list is handled by the President will also be watched closely for adherence to a recent ruling by Chief Justice Roxane George, whose court had been approached by businessman Marcel Gaskin for a judicial review of the President's action in rejecting the first list of six names in January of this year. Justice George's written ruling is being awaited for clarity on several matters and it is already the subject of an appeal.
In a press statement about the submission yesterday, Jagdeo noted that the nominees comprise a former chairman of Gecom (Singh); two are attorneys-at-law with over 10 years of good standing at the Guyana Bar and both of whom are qualified to be appointed as judges of a court having unlimited jurisdiction in civil and criminal matters in Guyana in accordance with the Constitution of Guyana (Housty and Datadin); one who is an attorney-at-law with over 40 years of good standing and a former magistrate who served in that capacity for over 20 years (Persaud); one who is a business person in the local airline industry and who has received national and international acclaim for her work in protecting Guyana's biodiversity (Arjoon-martins); and one who has distinguished himself as an agriculturalist and has made a sterling contribution in Guyana and the Caribbean in the area of education and religion (La Fleur).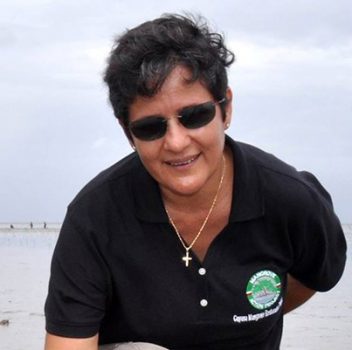 President Granger has rejected two previous lists, saying that the six nominees on each list did not meet the criteria to be appointed Chairman.
Jagdeo's statement yesterday referred to these rejections  as well as a subsequent meeting with the President at State House on June 12th, 2017, where it was agreed that a high-level exploratory committee would be established to ensure a selection if a third list was rejected. He explained that though the committee was never activated by the government, he went ahead with "… elaborate and protracted consultations which lasted several weeks with various stakeholders."
Jagdeo said that during this process he solicited views and sought nominations in efforts to ensure that six names who satisfy the requirements contemplated by Article 161(2) of the Constitution were submitted to the president.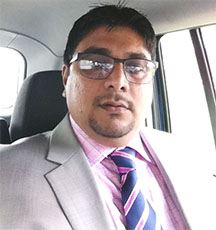 He further noted that he expects that the President will select a Chairman from this list "especially now that we have the ruling of the Chief Justice on this matter."
Chief Justice George ruled last month that the appointee for Gecom chair did not have to be judge, former judge or someone eligible to be a judge. Granger and his senior officials had stressed the eligibility to be a judge as one of the characteristics being looked for. Based on an application by Gaskin for declaratory orders on the meaning of Article 161(2), which provides for the appointment of the Gecom Chairperson, Justice George also found that nominees falling into those categories and those who are "fit and proper" are equally qualified to hold the post. She would later state that while there was no requirement for the persons nominated to have judge-like qualities, they should have integrity, honesty and impartiality, which are all akin to the qualities that a judge should possess. Singh would therefore be readily eligible under the fit and proper category, particularly considering that he had served as a previous chairman under these same constitutional provisions.
After Granger rejected the first list, Jagdeo nominated former appellate judge B S Roy, former High Court Justice William Ramlal, former magistrate and now practising attorney Oneidge Walrond-Allicock, attorneys Kashir Khan and Nadia Sagar and former Guyana Defence Force Captain and businessman Gerald Gouveia for the post. The second list was rejected in early June.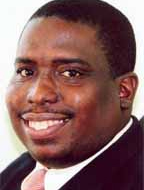 The President has rejected the lists citing Article 161 (2) of the Constitution, which  states: "Subject to the provisions of paragraph (4), the Chairman of the Elections Commission shall be a person who holds or who has held office as a judge of a court having unlimited jurisdiction in civil and criminal matters in some part of the Commonwealth or a court having jurisdiction in appeals from any such court or who is qualified to be appointed as any such judge, or any other fit and proper person, to be appointed by the President from a list of six persons, not unacceptable to the President, submitted by the Leader of the Opposition after meaningful consultation with the non-governmental political parties represented in the National Assembly."
The nominees on the first list were Major General (ret'd) Norman McLean; Attorney-at-Law and Chartered Accountant Christopher Ram; Business Executive, Ramesh Dookhoo, Governance and Conflict Resolution Specialist, Lawrence Lachmansingh; Indian Rights Activist, Ryhaan Shah and History Professor, Dr James Rose.
In March, following the rejection of the first list, Granger had set criteria for those to be considered under the fit and proper categories. The criteria were:
a) That person is deemed to have wide electoral knowledge, capable of handling electoral matters because he or she is qualified to exercise unlimited jurisdiction in civil matters;
b) That person will discharge his or her functions without fear or favour, that is he or she will not allow any person or organization to influence him or her to compromise his or her neutrality;
c) That person will discharge his or her functions neutrally, between the two opposing parties as he or she would have done in Court between two opposing litigants;
d) That person will not be an activist in any form (gender, racial, religious etc);
e) That person should not have any political affiliation or should not belong to any political party in any form, apparent or hidden; and,
f) That person should have a general character of honesty, integrity, faithfulness and diligence in the discharge of his or her duty as Chairman."
Since the former chairman, Dr. Steve Surujbally, who served in the position for 15 years retired in February, the commission has been without a chairman.
Jagdeo told reporters yesterday that the absence of a chairman is an untenable situation which has totally stopped work of significance at commission.
"It [the commission] is in automatic mode where pressing issues which need to be resolved for both the upcoming Local Government and National elections have not been," he contended.
Around the Web