Acting Commissioner of Police David Ramnarine on Friday told the more than two hundred new policemen and women and new Junior Officers that professionalism and quality of service are key as they embark upon their new journey with the police force.
He was at the time delivering the feature address at the passing out parade for recruit courses Numbers 357, 358, 359, 360 and Junior Officers' Course Number 29. The courses were held under the theme, "Forging ahead with professionalism and intelligence-led policing in the collaboration with stakeholders."
Ramnarine told the graduates that policing is the greatest profession, while reminding them that "there is no other profession that can compare to what policing is about."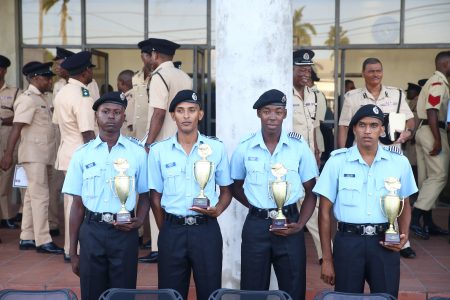 He urged the new ranks to never let their ambitions override their ability.  "Professionalism, quality of service and discipline, are the foundation of good policing," he said, while explaining that professionalism speaks of and comprises respect, integrity, competence, accountability, consideration and consistency.
Ramnarine told the ranks that in order for trust, confidence, respect and public support and recognition to be restored, professionalism must improve.
At every level of the force, he said, there are issues which must not be "pushed into a corner or swept under the carpet" but confronted. He urged them to rebuke those among them who are prone to unprofessional acts and be open and willing to be criticised in the process. "Be willing, be open to your actions being scrutinised," he noted.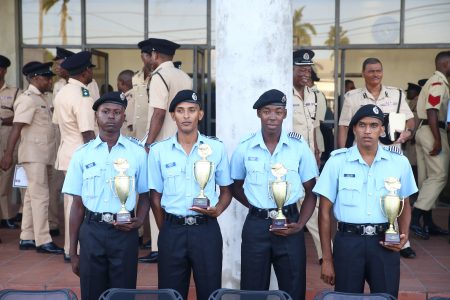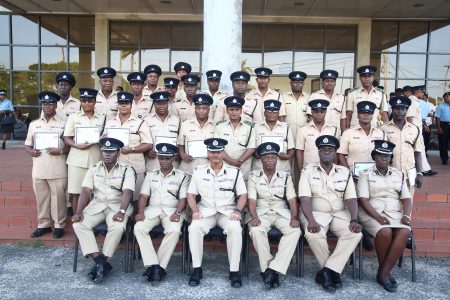 Meanwhile, Assistant Commissioner of Police Maxine Graham told the graduates that this journey of their professional life is now a "springboard" for them to go out to the various divisions and branches and contribute meaningfully towards the organisation's mission and objectives.
She also took the opportunity to remind them that they have completed the transformation from citizens to law enforcement officers and now have the unique opportunity to truly serve and protect the citizens of Guyana in keeping with the mandate of the force.
Prizes were presented to the outstanding graduates for each course. The Best Student awards went to Constable 24333 Adams, Constable 299 Newton, Constable 24323 Singh and Constable 24348 Bodelall.
Around the Web