Sacked Permanent Secre-tary of the Ministry of Public Health, Trevor Thomas has been retained by the ministry as a contract worker on one of its main projects.
"He is the Coordinator of the Maternal and Child Health Improvement Project ," Terrence Esseboom, who is Public Relations Officer for the Ministry of Public Health, told Stabroek News when asked.
He explained also that Thomas' job was a contracted one.
The five-year $1.6B Maternal and Child Health Improvement Project is funded by the Inter-American Development Bank (IDB).
The project will support an in-depth revision of all guidelines, protocols, and strategies related to the health of women of reproductive age, pregnancy, delivery, emergency care, and postpartum challenges, according to the ministry. The programme also envisages a focus on specific needs of adolescents, men and indigenous peoples.
Further, the project also intends to provide quality reproductive, maternal and neonatal care and strengthen the supply chain for contraceptive methods and drugs and blood products.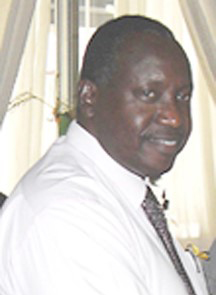 This newspaper had received reports that Thomas was again working with the very ministry that terminated his services, in March of this year.
The former Permanent Secretary's services were terminated following the recommendations of a Board of Inquiry (BoI) into allegations of mismanagement and malpractices in procurement at the ministry.
Last year, the BoI set up by President David Granger to look into allegations of mismanagement and malpractices in the procurement of pharmaceuticals at the ministry recommended Thomas' removal.
The report, done by retired Assistant Commis-sioner of Police, Winston Cosbert and seen by Stabroek News, said, "The Permanent Secretary Mr. Trevor Thomas should be removed from the Ministry of Public Health due to his inability to effectively carry out the mandate of the ministry."
It was among 21 recommendations that were made to "to increase transparency and improve efficiency and effectiveness in the procurement of pharmaceuticals," at the Ministry of Public Health.
Minister of State Joseph Harmon had said that it was on the BoI's recommendations that government acted. "There was a recommendation that the Permanent Secretary be removed from that office and therefore with effect from 1st March, 2017, the Permanent Secretary has been removed from that office….," Harmon explained.
Harmon also informed that while Thomas's services as Permanent Secretary was terminated, he still remains employed in the public service.
Ironically, Thomas had replaced another sacked permanent secretary. The then Permanent Secretary Leslie Cadogan was dismissed for alleged gross negligence and misconduct in the performance of his duties.
Cadogan, who was sent on accumulated leave on July 20, 2015 by Minister of State Harmon was dismissed with effect from September 1, 2015.
Around the Web