A policeman was yesterday charged with assaulting an ex-girlfriend and using his service weapon to make a threat on her life.
Randy Martin, 30, stood in the courtroom of Georgetown Magistrate Judy Latchman, who read three charges to him.
It was alleged that between April 1, 2017 and April 13, 2017, at South Ruimveldt, Martin made use of threatening behaviour to Cassandra Wickham.
It was further alleged that between April 1, 2017 and April 18, 2017, he unlawfully assaulted Wickham. He was also charged with unlawfully assaulting Wickham on April 17.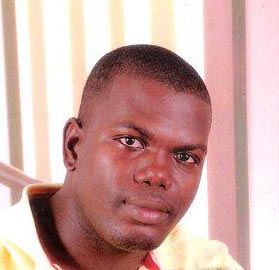 Martin, of 19 West Ruimveldt Housing Scheme, denied the charges.
According to police prosecutor Shawn Gonsalves, Martin and Wickham were in a relationship and had a misunderstanding. He noted that in relation to the threatening behaviour charge, Martin and Wickham had a heated argument and the accused, who was armed with a gun, threatened to kill the woman.
Gonsalves also stated that on April 17, Martin held Gonsalves by her neck and forced her to kiss him.
Prior to the charges being read, Martin's attorney told the court that Wickham no longer wanted to pursue the charges.
However, when Magistrate Latchman asked her if she wanted to proceed with the charges, the woman said that she did.
The attorney requested reasonable bail for his client, noting that he was not a flight risk.
Subsequently, Magistrate Latchman granted Martin his release on a total of $90,000 bail, representing $30,000 on each charge.
He is expected to make his next court appearance on September 29, when the matters are to be heard by Magistrate Leron Daly.
Around the Web