The Government of Guyana has frozen the assets of former PNCR parliamentarian Abdul Kadir and his co-conspirator Abdel Nur, who are currently imprisoned in the United States for plotting to blow up fuel tanks at the John F Kennedy Airport in New York.
The move is in line with the provisions of the Anti-Money Laundering and Countering the Financing of Terrorism Act and the United Nations Security Council Resolution (UNSCR) 1373.
The two Guyanese men are the subject of a Targeted Financial Sanctions order, which was signed by Minister within the Ministry of Finance Jaipaul Sharma and gazetted on August 30. They have been identified as specified persons under Section 2 (2) (1) (A) of the Act.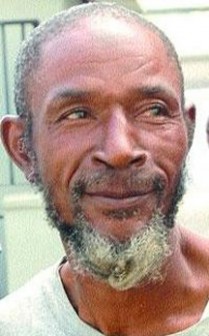 The section states that where the Attorney General has reasonable grounds to believe that an entity has knowingly committed, attempted to commit, participated in committing or facilitated the commission of a terrorist act, he may recommend to the Minister responsible for Finance that an order be made under Paragraph (2) in respect of the entity.
Paragraph (2) then explains that if the minister responsible for Finance is satisfied that there is evidence to support a recommendation made under paragraph (1) he may by order declare the entity to be a specified entity.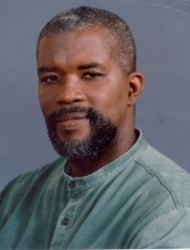 The UNSCR Resolution, which was adopted in September 2001, prescribes that all states shall, without delay, freeze funds and other financial assets or economic resources of persons who satisfy the previously listed criteria.
Kadir was sentenced by a US court to life in 2010 after being convicted, while Nur, who pleaded guilty, was sentenced to 15 years in 2011.
Prosecutors had said that the bomb plot was hatched in January, 2006, by Russell De Freitas, a Guyanese who is a US citizen, and reportedly involved blowing up jet fuel tanks leading to the airport.
Kadir, formerly Michael Seaforth, was convicted of conspiracy to attack a public transportation system; conspiracy to destroy a building by fire or explosive; conspiracy to attack aircraft and aircraft materials; conspiracy to destroy international airport facilities; and conspiracy to attack a mass transportation facility.
He had maintained his innocence and testified that he was not involved in the terrorism scheme but that he had feigned interest in the plan because he hoped its architects would help him raise money to build a mosque.
From 2001 to 2006, he had served as a regional Member of Parliament for the then opposition PNCR. He had also previously served as Mayor of Linden from 1994 to 1996.
Around the Web