A taxi driver and a mechanic, residents of Linden were on Monday remanded to prison on a charge of break and enter, when they appeared before Magistrate Clive Nurse at the Linden Magistrate's Court.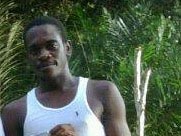 Travis Tappin, 27, a taxi driver of 196 Moraballi Street, Mackenzie, and Julius Bacchus, 40, a mechanic of 1143 Amelia's Ward, Mackenzie, were read a charge which stated that between September 21 and 24, Tappin and Bacchus broke and entered the property of Royston Hudson at Lot 111, Water Lily Street, Wismar, Linden, and stole a Samsung cellphone, and a quantity of American and Guyanese currencies, having a total value of $162,000
Both men pleaded not guilty to the charge.
Prosecutor Pindar objected to bail based on of the seriousness of the offence, and the fact that Bacchus has a pending matter in court. She further told the court that the cellphone in question was found on accused number two, Bacchus, and the offence was committed while Bacchus was on bail. The prosecutor added that the chances of the recurrence of the offence are very high.
A tearful Tappin pleaded with the magistrate, whilst explaining, "I didn't have anything on me, sir."
The matter was adjourned to November 20th.
Around the Web