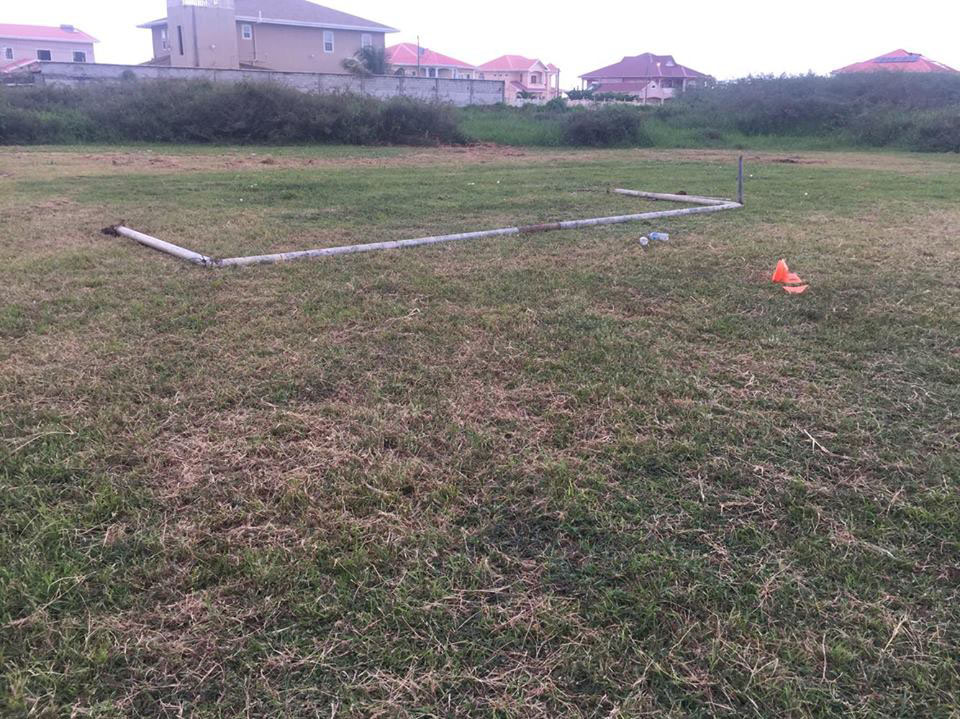 A six-year-old pupil of the St. Paul's Primary died yesterday morning after he was struck by a falling goal post while practicing for the school's annual inter-house sports at the Plaisance Community centre ground.
Glenshaun Skeete of Lot 10 Graham Street, Plaisance, East Coast Demerara sustained head injuries and was taken to the Georgetown Public Hospital (GPH) where he succumbed while receiving medical attention.
According to reports reaching Stabroek News, the incident occurred at 11.30 am while Skeete and some other students were practising for the annual inter-school sports under the supervision of two teachers.
The inter-house sports are scheduled to be held tomorrow.
The Ministry of Education in a press release yesterday said during the practice, Skeete and another student began to swing on the goal post which subsequently flopped, throwing Skeete to the ground.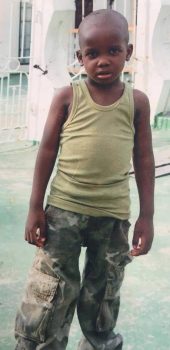 The release said that officials from the ministry visited Skeete's mother, Stacy Skeete and his teachers at the hospital and will continue to engage his parents. "Psychosocial and other support will be provided to the family, teachers and students of St. Paul's Primary during this difficult time", the statement noted.
Stabroek News was told that following the incident classes were dismissed for the day.
A number of parents, relatives and friends gathered at the child's home after the news of his death spread.
His mother was inconsolable. "Meh heart hurting fuh he… Everything I do it does be with he. I does go all over and walk all over with he", she cried.
She said that she was relaxing home just before midday yesterday when several teachers from the school visited and told her that she was needed at the community centre ground since Glenshaun had been involved in an accident. "I see they coming and I ask them what's wrong and all they tell me is that it was a lil accident", she related.
The woman said when she arrived at the scene, her son was already dead. She said based on what she learnt, the goal post crushed Glenshaun's head and chest.
Stacy said that Glenshaun did not want to participate in this year's sports but he did after he was allegedly forced to. "He didn't want to run but he tell me that the teacher told him if he don't they will beat him", she said.
The grieving mother further noted that she was not comfortable with him participating because of the condition of the community centre ground. "That place full of holes in the field, you can't run there", she said.
She said the school sports are usually held at the Better Hope community centre ground but for some reason the venue was changed this year.
Yesterday, she noted, was the first day Skeete and the other students were taken to the venue to practice.
President David Granger in a statement last evening expressed sincere condolences to Glenshaun's parents: Stacy and Glenroy Skeete, his siblings and friends.
Around the Web