A Linden man is being accused of forging the signature of the Com-missioner of Police on a letter for a firearm licence that he needed to uplift an air gun he bought online.
Jermaine Norman, of 53 Blueberry Hill, Linden, was read a charge that on September 25, at Georgetown, with intent to defraud, he uttered to Kizzia Carrington, a law enforcement officer at the Guyana Revenue Authority (GRA), the forged letter, purporting to show that it was issued by the Office of the Commissioner of Police, knowing same to be false.
Norman entered a not guilty plea.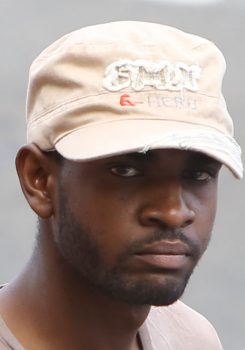 Police Prosecutor Shawn Gonsalves told the court that the accused, who is an AC technician, would have ordered an air gun online in March and would have received same during that month. The accused, according to the prosecutor, went to the Guyana National Shipping Corporation to uplift the gun but was told that he needed a licence.
As a result, Norman wrote to the Commissioner of Police requesting a licence but his application was denied. It was then that the accused allegedly wrote his own letter, forged the signature of the Commissioner of Police and took the document to the shipping company. He was redirected to GRA, where he presented the document and it was observed that it was forged.
However, attorney Tiffany Jeffers, who represented the man, told the court that her client received the letter through the post office and would have indicated that to the police.
The defendant was later granted his release on $150,000 bail and is expected to return to court on October 5 before the Chief Magistrate.
Around the Web