Delvor Bunbury, who was wanted by police in connection with cocaine trafficking, was yesterday charged and remanded to prison for the crime.
Bunbury, 27, of 37 Victoria Road, Plaisance, was brought before Magistrate Leron Daly in Georgetown, where he was read a charge of possession of cocaine for trafficking.
The charge stated that on September 11, at Bel Air, Georgetown, Bunbury trafficked 1.828 kilogrammes (equivalent to just over 4 pounds) of cocaine.
Bunbury, an accountant, denied the charge.
The court heard from the prosecutor that the accused has a pending matter of a similar nature. On March 23 of this year, Bunbury along with Louie Dublin, a police officer, and Gavin Harris, were charged with being in possession of 558 grammes of cocaine for trafficking.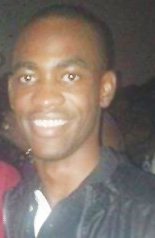 The cocaine had been seized from ex-policeman Travis Mendonca, 31, a resident of Linden, who was recently sentenced to three years in jail for possession for trafficking.
The prosecutor objected to bail being granted while noting that Bunbury placed a suitcase with the drugs into a car and instructed the driver to pick up someone.
It was also noted that a wanted bulletin had to be issued for him.
Attorney Latchmie Rahamat, who represented Bunbury, told the court that her client ought to be granted bail based on special reasons. She said no drugs were found on him and that he had neither control nor knowledge of the illegal substance.
Rahamat pointed out that the drugs were found at the airport and someone had already pleaded guilty to the crime.
She further noted that Bunbury had been in the interior and was unaware that a wanted bulletin was issued for him. The area where he had gone, she added, had no internet connection or phone signal. Nonetheless, she said Bunbury would have left the interior the day prior to the court date for the other trafficking charge currently pending against him.
Rahamat also said that the police attempted to show Bunbury the cocaine but were unable to locate it. (The disappearance of the drugs from police headquarters is now the subject of an internal investigation.)
Despite Rahamat's submissions, Magistrate Daly refused bail and remanded Bunbury until October 20, when the next hearing is scheduled.
About two weeks ago, ranks attached to the Narcotics Branch arrested Mendonca at the Cheddi Jagan International Airport (CJIA), Timehri after the cocaine was found hidden in his suitcase.
At the time of the discovery, Mendonca was an outgoing passenger destined for the United States of America.
He had pleaded guilty to a charge of possession of cocaine for trafficking and the arrest warrant was subsequently issued for Bunbury.
Bunbury had been charged in March after a sting operation was set up by police and Dublin was arrested at the Lotus Restaurant, which is located on the outer lawns of CJIA, where the drugs were discovered on him.
It was at this time that Dublin allegedly told the police that he was given a bag which contained 55 pellets of cocaine by Bunbury and Harris. Singh added that Dublin gave the police a caution statement indicating that the drugs were given to him and that he was sorry for what he did.
Around the Web