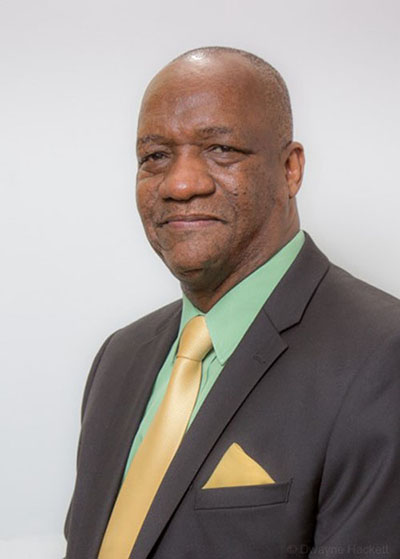 The inclusion of natural gas as part of Guyana's 'Green State Plan'  has snagged this country's  access to the US$80 million in payments for forest services from Norway being held by the Inter-American Development Bank (IDB), Minister of State Joseph Harmon says.
However, Guyana is adamant that it has satisfied the requirements to have the monies released and is hoping that in current discussions with Oslo the issue will be rectified and it can soon begin tapping the funds.
"The inclusion of natural gas in the energy mix is something which they have a problem with." Harmon told Sunday Stabroek in an interview.
"We have said to them that natural gas is clean energy, even though it is not a renewable. It is clean energy and it is cheap energy and at this stage of our development, we have considered that to be very essential. Norway was saying that natural gas is not a renewable source of energy. We are having some discussions on if you include it, how much to include and so forth. So, this is where we are at this point in time with the Norwegians, with respect to our energy mix up to 2025," Harmon told Sunday Stabroek.
While a cleaner burning fuel, natural gas does emit a significant amount of greenhouse gas carbon dioxide. Natural gas is now an element of the government's thinking as large amounts are to be available from 2020, when ExxonMobil begins extracting oil from the Liza-1 well offshore.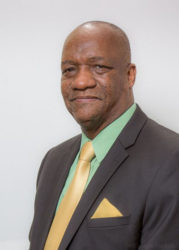 Special Envoy and Director of the Norwegian International Climate and Forest Initiative, Per Fredrik Pharo has made clear that the release of the US$80 million, originally meant to be Guyana's equity contribution for the huge Amaila hydropower project, was hinged on Georgetown showing a clear plan towards clean, renewable energy. "This is not about any particular project, but about a realistic and politically anchored plan to deliver on the government's own stated ambition," Pharo had written in April this year, in an Op-Ed published in the state-owned Guyana Chronicle newspaper, where he assured that Norway is committed to supporting Guyana's transition to clean and renewable energy sources.
Pharo pointed out that shortly after the APNU+AFC won government office in May, 2015, several public statements created doubts about whether the goals of the former administration's Low Carbon Development Strategy (LCDS), especially regarding Guyana's transition to near 100 percent clean and renewable energy sources within reasonable time, would be upheld by the David Granger-led administration. Funding from Norway was to be used to implement the LCDS.
He had also noted that the Granger administration has embarked on work to take the LCDS one step further by developing the new "Green State Development Strategy" (GSDS) as well as Norway's strong support for a democratically-elected government's right to continuously ponder the future development path of its country.
Benchmarks met
Harmon said that this year President Granger met with Norway's new Minister of Climate and Environment Vidar Helgesen on the sidelines of the United Nations Climate Change Convention. "Norway was impressed with the move to pursue a green economy pathway and vowed to work with Guyana until 2030," he added, before noting that a significant move in this direction was evidenced in the extension of the Guyana REDD Investment Fund (GRIF) Trustee Account at the World Bank from December, 2016 to December, 2021.  GRIF is the vehicle for receiving the Norwegian money.
Both countries also agreed to have in place a work plan for detailing Guyana's clean energy transition this year, including a fact-based consideration of the Amaila Falls Hydro Project and all other possible renewable energy options. Norway also wanted to make sure that elements of low carbon development are reflected in government's GSDS.
The GSDS and the energy transition roadmap comprise conditions for the fifth payment from Norway under the bilateral climate deal between the two countries and the release of the US$80 million, which will be used to support renewable energy initiatives.
Harmon informed that the GSDS had been completed already and submitted to Norway. The country's draft energy transition roadmap was completed in February of this year with help from the IDB and the Ministry of Public Infrastructure.
"Guyana completed its GSDS framework document in March, 2017, and has since established the Green Multi-Stakeholder Steering Committee. To further advance the process for elaboration of the GSDS, in early September," he informed. He pointed out that a fulltime project coordinator, Dr. Asha Singh, was hired to lead the initiative under the leadership of the Department of the Environment. A partnership has also been formed with the United Nations Environment Programme and other UN agencies, with national consultations expected to begin sometime next month.
The GRIF steering committee in July of this year approved financing for "elaboration" of the GSDS and all related consultations.
Believing that it has met the required benchmarks and is working towards key indicators, Harmon said that the government expects that the US$80 million will be released. But he also noted that the situation pertaining to the renewable energy mix must be worked out. "We have satisfied all of the requirements that they give us for this US$80 million. The two benchmarks that they have set for us to get, we have satisfied those benchmarks. This question here with the energy mix is a new thing which came up and we worked with the IDB and so on to actually bring in some experts to deduce the documentation that they need," he explained. "So as far as I understand, it is just this question of whether natural gas is a renewable resource and that is the question. Insofar [as] all of the benchmarks for all of the monies to be released, we have satisfied it," he added.
Harmon informed that in discussions between Georgetown and Oslo, a case for the inclusion of natural gas was put forward since the country already has the resource.
"We have said that this is complementary. This is not going to replace our energy mix arrangement …the [case for the] use of natural gas was that it is clean, it is cheap and is was going to produce you power within a shorter space of time than any hydro[power]," he explained, while pointing to discussions government has also had with ExxonMobil on the use of resource.
"So, what they [ExxonMobil] were saying is that this is transitionary. A pipeline can land here and you can start using energy by 2020. So that you can start pushing things while at the same time you are exploring hydro, solar, wind and bio mass," he added.
Questioned as to the feasibility study government was working with and how it could argue for the use of the resource not knowing it to be economically feasible as yet, Harmon said the studies have so far shown is that it is going to be extremely feasible and the consumers who are going to receive that power will receive cheaper power.
"Why push for it? Because this is your natural resource. It is not somebody we going and buy this thing from. It is yours and before we get to the oil, you get this. Just like how you have water and all these other forms of energy, this is a natural resource of Guyana. The problem, of course, is what form you will use to get it, from where it is to be used by the citizens of the country, how expensive it is to land here and be utilised and so on…," he added.
He said that a key point to note was that whichever mode of renewable energy will be chosen, a cost factor has to be taken into account and that cost factor will also have to determine the cost Guyana's citizenry will pay for energy.
"So how much money you use to put in place a hydroelectric dam? How much money you put in place to activate wind turbines? How much money you put in place to utilise the solar energy? All of these are costs that you have to attach and ultimately it will determine at what cost energy is given to the consumer," he stressed.
Around the Web