A family of three is now seeking shelter at a relative's house after their two-bedroom wooden house was completely destroyed in a fire of unknown origin on Tuesday evening in Manchester Village, Corentyne.
Neho Hunt, 29, of Lot 21 B Manchester Village, Corentyne, resided in the house with his wife and son for over two years now.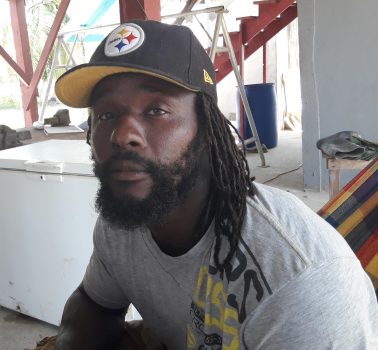 According to Hunt, on Tuesday around 8.30 pm he was at a relative when he was informed that his house was engulfed in flames. He explained that his relative resides at the head of his street hence he was able to immediately rush to the scene. "The house been already get fire, by time me meet somebody did already call the fire truck".
The father of one said he is thankful that his wife and son were away at her grandmother's house, or they could have been hurt in the flames.
The man is also puzzled as to what could have caused the fire, since he said that the house does not have electricity nor did he leave anything alight in the house. "After them gone by she grandparents I deh here and cook and so, so me know I ain't left nothing lighting, it strange, me ain't suspect nobody because me na got problem with nobody".
Hunt said he and his family will now relocate to Georgetown to live at his mother's house. He estimated his losses at a total of $400,000.
An investigation has since been launched into the fire.
Around the Web