A minibus conductor found himself in hot water yesterday, when he was brought before a city Magistrate and pleaded guilty to cannabis possession, while denying ammunition possession.
The first charge against Anthony Ferreira, 30, stated that on September 29, at Croal Street, he had a component of ammunition, which was one .32 spent shell.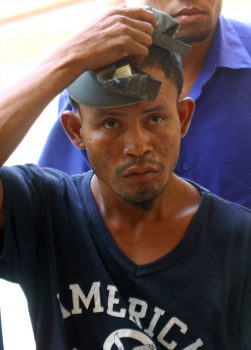 It is further alleged that on the said date, the accused had a gramme of cannabis in his possession.
While Ferreira, of La Parfaite Harmonie, pleaded guilty to the narcotics charge, he denied the ammunition charge.
In relation to the cannabis charge, Ferreira told the court that he was asked by someone to purchase the drugs and on his way back he was stopped by the police and searched. During the search Ferreira stated that the drug was found.
Presiding Magistrate Fabayo Azore later fined the accused $5,000 and ordered him to complete one month of community service every Friday, for two hours, at the La Grange Police Station.
Ferreira was then granted $25,000 bail for the ammunition charge, and is expected to make his next court appearance on October 25.
Around the Web