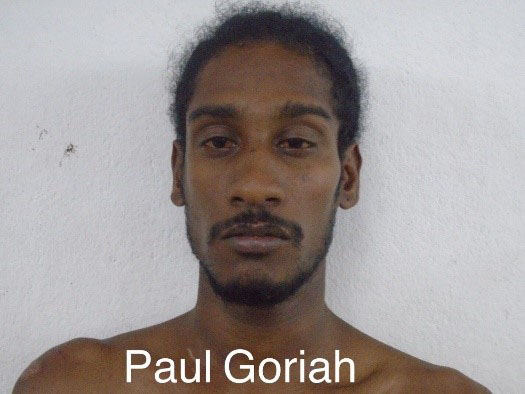 Acting Police Commissioner David Ramnarine on Wednesday promised that efforts would be intensified to recapture two escapees who remain on the run after July's prison breaks.
Cobena Stephens, who escaped from the Camp Street Prison on July 9, as well as Paul Goriah, who escaped from the Lusignan Prison on July 24, remain at-large.
"We have done work before on them. We have had information, we responded [but] it didn't come up useful and we are going to intensify our efforts now," Ramnarine said during a press conference, while adding that efforts had been directed mostly to recapturing Mark Royden Williams, the mastermind of the Camp Street breakout.
Williams, who was convicted for murders during the Bartica massacre, was recaptured by police at Weldaad, West Coast Berbice at approximately 8pm on Monday.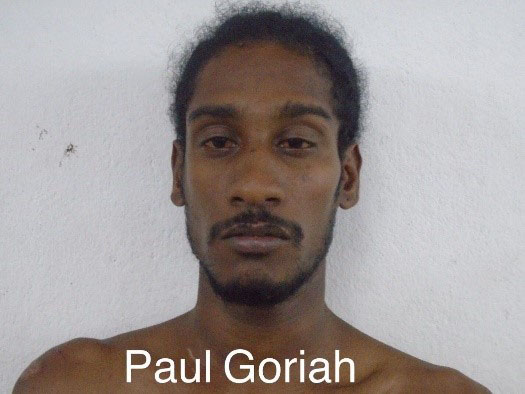 Ramnarine credited the planning and execution by the Joint Services for Williams' capture.
"We were on this ball by ball. Long nights, [and] hard days, in keeping that commitment that we gave to this country as law enforcement officials that we will be relentless and that we will be unrelenting in the pursuit and recapture," he stressed.
According to Ramnarine, their information was that Williams was desperately trying to leave the country and it was felt that out of "pride and dignity that he be captured right here."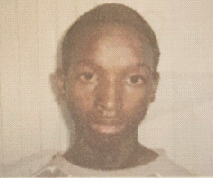 According to the acting commissioner, Williams was increasingly desperate and the force had taken a decisive decision some weeks ago that his support base would be dismantled. "In very quick time, he was virtually left alone but he was still in contact with someone else from his support base that we had dismantled," he said. He said that it was careful planning by the force that resulted in him being recaptured.
He added that persons have been charged with various offences pertaining to the dismantling of the escapees' support base. This information, however, was not shared with the media, given its sensitive nature.
On August 9, the police had offered a reward of $10 million for information leading to the arrest of the remaining prison escapees, who at that point included Goriah, Stephens, Williams and the now dead Uree Varswyk.
Both Ramnarine and Public Security Ministry Khemraj Ramjattan on Wednesday assured that reward money would be given out, where warranted.
Ramnarine explained that the reward was offered during a certain period of time when several Camp Street escapees were still at large.  "That is because we had what you would call significant successes, a large number were arrested in very quick time over a week and half period," he said, before adding that in the ensuing weeks the security forces were "starved of this kind of information, even though we had sent out a lot of posters and relevant police contact information was published…we weren't getting that piece of information that we should. We did get some, which led to Varswyk's demise."
He assured that those who provided information would be dealt with on a confidential basis and their identities would not be revealed.
According to Ramnarine, a lot of information about the efforts to recapture the escapees was kept concealed because of security concerns.
Around the Web