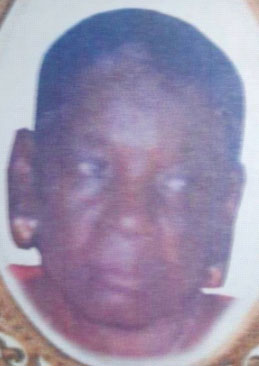 The accused in the death of Magon Jones, the 68-year-old woman who was beaten and had part of her tongue cut off in the attack, has pleaded guilty to killing her.
Stanley Barrow pleaded guilty to manslaughter when he appear-ed before Justice Simone Morris-Ramlall at the High Court in Georgetown on Thursday. He had initially been charged with murder.
Barrow is to be sentenced next Thursday, after a probation re-port, which was requested by his lawyer, is presented to the court.
Jones, of Stanleytown, West Bank Demerara, was found on July 22, 2015, on the access road to the Vreed-en-Hoop jetty, with part of her tongue missing and other injuries to her body.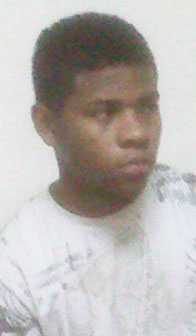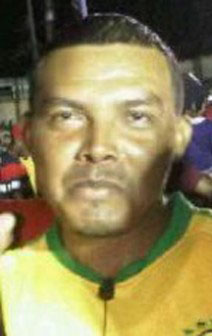 She succumbed to her injuries two days later at the Georgetown Public Hospital.
An autopsy revealed that she died from multiple injuries about the body and blunt trauma to the head.
After his arrest, Crime Chief Wendell Blanhum had said that Barrow confessed to the crime, which he said he alone committed.
The Crime Chief had said Barrow told investigators that he and Jones were having sex in the Vreed-en-Hoop jetty area, when she started to complain of experiencing pain. As a result, the man had told police that he became annoyed and started to cuff the woman about her body.
He also admitted to taking a knife and cutting off a part of her tongue, Blanhum had said.
A niece of the woman had explained that after a divorce and other family problems, Jones suffered a mental breakdown.
Family members had said that on the day of the attack, Jones, who complained of feeling un-well, had left home for the West Demerara Regional Hospital.
The woman had reportedly identified Barrow as her assailant from her hospital bed, prior to her death.
Meanwhile, another man will also learn his fate next Thursday when he too will be sentenced for manslaughter.
Like Barrow, Morris Fredericks, 24, pleaded guilty to the offence when he appeared before Justice Morris-Ramlall.
He admitted to the 2011 killing of Linden resident Alistair Crighton.
The young man was initially charged with murder but indicated through his attorney that he wanted to plead to the lesser count of manslaughter, which was accepted by both the court and state.
He accepted that on November 29, 2011, at Kokerite Landing, Barima River, he unlawfully killed Crighton, 33, who was also known as 'Sailor.'
Fredericks was 18-years-old at the time of the killing.
Justice Morris-Ramlall has deferred sentencing to facilitate the presentation of a probation report.
Around the Web