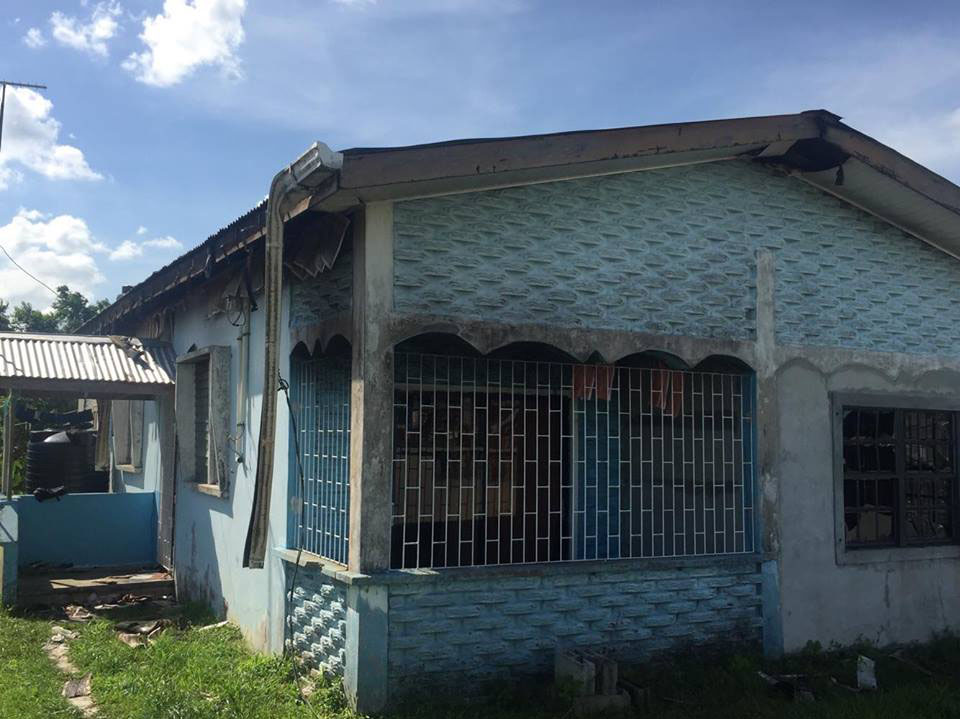 A midday fire, suspected to have been set by a mentally unstable occupant, destroyed the interior of a Belle West, Canal Number 2, West Bank Demerara house yesterday.
The alleged arsonist has since been arrested.
The fire, which was spotted around 12.30 pm, is suspected to have started in the front bedroom of the single flat concrete structure. While, there were extensive damages to the interior of the structure, quick responses by residents of the community saved the structure from destruction.
The house is said to be owned by the overseas-based mother of the alleged arsonist. It was occupied by four persons; the suspect and his aunt, who is a single parent of two minor children.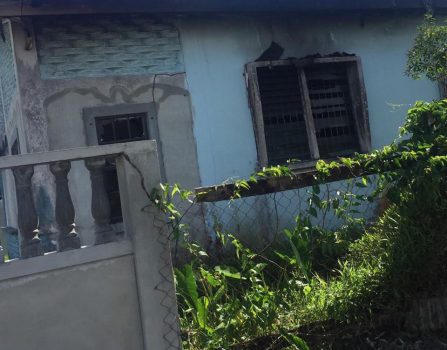 Stabroek News was told that the suspect allegedly set the fire in the front room of the house, after which he went and sat in the backyard and looked on as the flames spread. No one else was present in the home at the time.
While the motive for his actions was unclear, residents described the suspect as a "troublemaker."
When Stabroek News visited the scene yesterday, the doors of the house were tightly secured and no one was around.
A neighbour, Anil (only name given) said he and his wife were having lunch when they were alerted by screams from a resident informing them of the fire. "Me and meh wife did eating and we went til to the back so we can't really see nothing, then I hear one of them lady hollering that the house catch fire," Anil said.
He recounted that he immediately rushed to the front of the house and discovered that the entire front room was in flames already.
Anil explained that he attempted to go into the yard to check to see if anyone was trapped in the house but he had to take caution since an electrical wire connected to the house started to spark.
The man said that he and a few other residents quickly extinguished the fire. "We started tek bucket of water and throw it and we try to save whatever little we coulda," he said. Among the items saved were a gas stove, a refrigerator, a washing machine and television.
Anil also related that members of the Guyana Fire Service arrived on the scene and were not prepared.
"The first fire truck come and they ain't had water, so they had to wait til the other come. So, by then we did already had the fire under control," he said.
Another neighbour, Anup Lakhan, said he was relaxing inside his house when his wife returned from the shop and told him that she saw fire on the roof of the house. "We go in and see what we woulda bring out, couple things from the side door, and we tek water from a tank and out the fire," he said.
Around the Web